Penn I-Corps Site Home
Learn About the I-Corps Site
Application
Application Guidelines, Timing, and Materials
Schedule
Upcoming I-Corps Schedule
Fall 2016 Cohort
PCI is proud to announce the Fall 2016 Cohort for the Penn I-Corps Accelerator Program.
Amavii
A revolutionary device for traumatic brain injury research.
Cellecture, LLC
Fully automated and closed system for manufacturing genetically-modified T cells for adoptive cell therapy.
DURCHBLICK
Price comparison tool for online grocery shopping.
ed.ONWARD
An integrated education platform that connects organizations with wellness solutions and passionate practitioners.
EyeTool
Modular low cost multifunctional tool for cataract surgery.
Flexible Meniscal Biter
A flexible meniscal biter for comprehensive and safer treatment of the meniscus in cases where rigid instruments do not work well.
inTouch
Mobile app that helps professionals reconnect to the people that are important.
Mechano-Therapeutics
A mechanically-activated microcapsule technology to deliver therapeutics in response to mechanical perturbation for the regeneration of musculoskeletal tissues.
Merge Technologies
Integrating the physical world with the virtual using 3D mapping and virtual reality.
NeuroFlow
Software that uses biometric data to make mental healthcare more objective and effective.
Pal.ly
Smart robotic pet companion to reduce social isolation among the elderly population.
Reproducibility as a Service
Automatic reproducibility for data science.
revoLOOtion
Rental and service of household no-flush, composting toilets for urban families in high density informal settlements
Sanguis
Microfluidic blood cell counting device for chemotherapy patients.
Summer 2016 Cohort
PCI is proud to announce the 2016 Cohort for the Penn I-Corps Accelerator Program.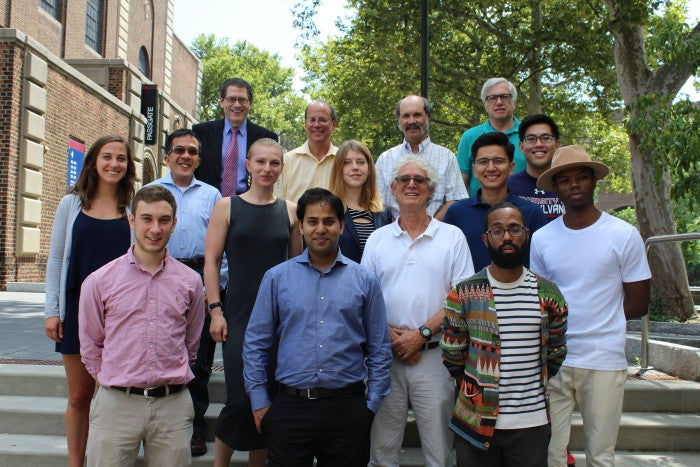 Spring 2016 Cohort
PCI is proud to announce the 2016 Cohort for the Penn I-Corps Accelerator Program.
Read the full press release here.
AerO2Max
Technology for athletes that want actionable information on their physiological to optimize their training benefit and drive decisions about type and intensity of workout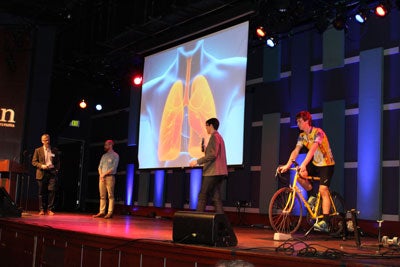 Amsterdam Fluidics
Process to easily transport and deliver medicinal drugs to patients all across the world enables through a process that quickly and easily encapsulates and delivers drug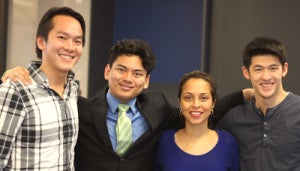 Angiio
A sutureless magnetic device that allows for vessels (arteries, veins, etc.) to be put back together quickly, securely, and easily during cardiac and vascular surgery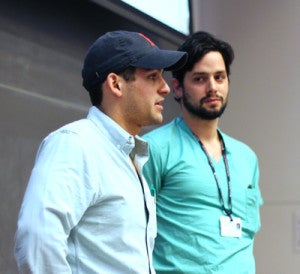 Augmented Lab
Wearable augmented reality technology for management and execution of wet experimental protocol​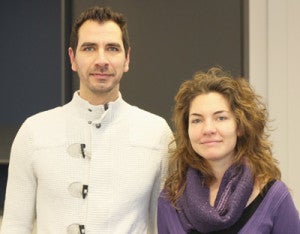 Bridge
Technology that serves as a peer-to-peer learning platform that provides use- generated content to teach technology to elders thereby improving their quality of life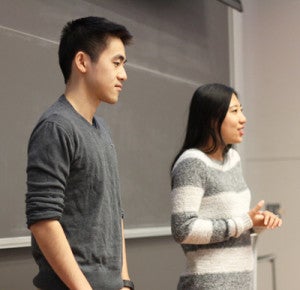 Cobi the Bot
Device that socially engages office workers in the same location or remotely. Its first version senses his environment and sends playful messages on Slack.
CPR Connect
Device that connects bystander CPR-certified individuals with at-risk victims for cardiac arrest to reduce emergency response times, and improve patient outcomes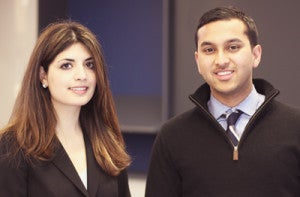 InnoMix
Technology that facilitates teams through a multi-faceted, matrix driven algorithm that pairs individuals based on needs, skills, start-up phase and personality traits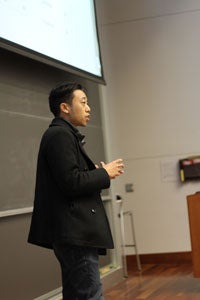 Microrobots for Drug Delivery
Robots functionalized to run microscale experiments including transporting and delivering drugs directly to cells and taking precise biological measurements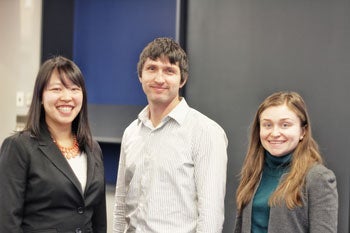 PolyAurum
Technology that enables proprietary gold nanoparticles are taken into the tumor cells where they enhance radiotherapy and are then biodegraded and excreted from the body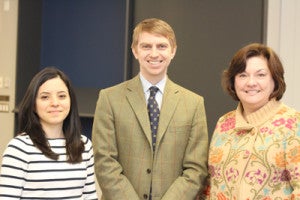 SafeStamp
Device that reduces counterfeit medication globally by using nano-markers providing peace of mind to patients and product protection to drug manufacturers
Shock Analytics
Our technology  helps diagnose and differentiate types of shock to improve diagnosis and initiation of appropriate therapy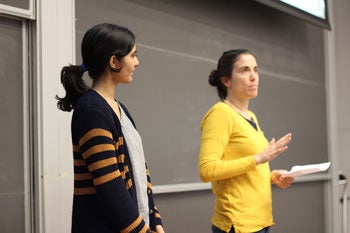 Smart Stator (now IQnetics)
Device that is a high-performance motor driver to push motors past their present limits while increasing efficiency, lowering noise, reducing vibrations, heightening precision, and improving control
Smartlift
Technology that provides real time and reviewable metrics to athletes completing barbell based movements via equipment-based activity trackers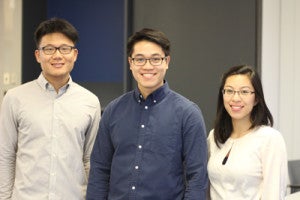 SonoSolve
SonoSolve helps remove clogs and prevent biofilm formulation utilizing ultrasonification technology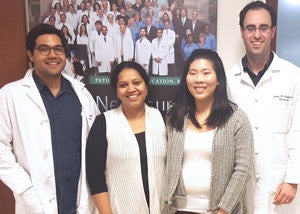 Cohort Resources
Resources for the spring 2016 cohort can be found here:
Summer 2015 Cohort
The Summer 2015 Penn I-Corps Site Cohort included: