Cellicon Valley '23: The Future of Cell and Gene Therapies
June 21 @ 8:00 am

-

June 23 @ 5:00 pm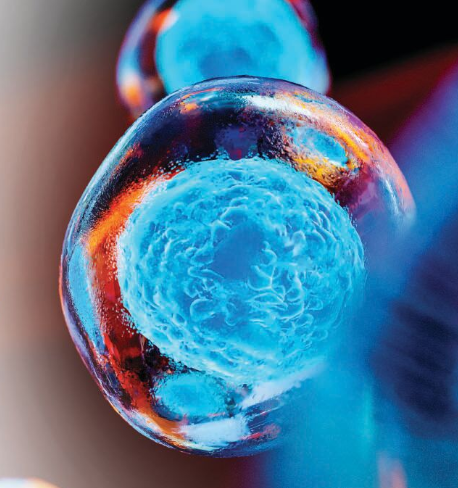 On June 21-23, Penn's leading cellular therapy team will host colleagues from around the world for the third Cellicon Valley '23: The Future of Cell and Gene Therapies. Join the event to discuss exciting developments in the field, share the latest findings, and identify areas for new research.
Hear from PCI's Managing Director John Swartley, MBA, PhD, and Deputy Managing Director Benjamin Dibling, PhD, as part of Track 5 at 11:20 on Thursday, June 22nd discussing "Stuff You Should Know about Starting Up and Spinning Out a Cell and Gene Biotech."
Who Should Attend
These activities are intended for both adult and pediatric hematologist-oncologists, medical oncologists, hematologists, hematopathologists, immunologists, immunobiologists, transfusion medicine, researchers, pharmacists, fellows, nurses, nurse practitioners, physician assistants, industry professionals and other healthcare professionals interested in the latest advances in cell and gene therapy. Additionally, patients and their caregivers, family members, advocates and members of the public who may benefit from understanding current innovative approaches to gene and cell therapy are also invited.
Learning Objectives
Upon completion of this symposium, participants should be able to:
Identify current application of CAR T-cell therapy including: disease indication, accurate patient selection, manufacturing and treatment administration for adult and pediatric patients
Describe the latest for CAR T-Cell Therapy for T Cell ALL, multiple myeloma and CLL
List challenges and opportunities for equitable patient access
Explain the risk of malignancies and curative therapies for hemoglobinopathies
Identify the current status of globalization of cell and gene therapies
Describe the latest targets and technologies for CARs
Define toxicity and its management
Identify mechanisms of resistance and how to overcome it
List recent advances in cell therapy for solid tumors
Describe chimeric antigen receptor T Cells for T Cell malignancies
Identify the latest evidence based standards in nursing care resulting from the recent advances in cell therapy and transplant:

Identify advances in re-treatment
List the latest updates in fertility preservation
Describe the challenges with navigating and coordination of BMT/cell gene therapies and CAR-T
Explain how bispecific antibodies work
List standards of care and practice related to cell therapy infusion day
Repeat the rationale for nursing to remain current with new and upcoming therapies
Register to attend at the Irvine Auditorium or Virtually via AJI Media Livecast powered by Accelevents: https://www.med.upenn.edu/cellicon23/