Penn I-Corps Site Home
Learn About the I-Corps Site
Application
Application Guidelines, Timing, and Materials
Schedule
Upcoming I-Corps Schedule
Spring 2020 Cohort
The spring 2020 cohort had 9 teams: 5 teams were life-science related, led by faculty, doctoral students, and post-docs. The remaining four teams were led by MBA and undergraduate students and their ideas spanned various topic areas.  The course was co-taught by Tomás Isakowitz, Ph.D., manager of Penn I-Corps, and Elizabeth Mazahari, Managing Director at TEDCO Maryland Venture Fund.
Anxiety Aid
Anxiety Aid is an app that reduces customers' academic anxiety and increases their study time by allowing them to learn and practice anxiety management skills, coaching them to transform anxiety into effective action, and tracking their anxiety and procrastination levels.
Dyslequity
Dyslequity is a gamified pre-k through second-grade literacy screener that helps to identify students at risk of having difficulties with reading and writing.
Keep.id
Those experiencing homelessness often lack identification, but most government aid, job, and housing applications require an ID. The Keep.id app stores ID copies online for access at libraries and by homeless service agencies. Once a homeless individual receives a new ID, it is uploaded to the app and copies can be printed, used in government aid forms, and sent to agencies who need the IDs are part of their processes. https://keep.id
MAR Designs
MAR Designs is developing a novel orthosis for pediatric cerebral palsy which is comfortable and easy to use, improving compliance and outcomes. The orthosis slowly and gradually moves the affected joint to the desired position with an actuator that applies the desired stretch. This is especially important in pediatric care as it enables stretching while the patient sleeps. For more about MAR Designs.
MXtrode Bioelectronics
Our technology is a low-cost EEG electrode that records high-quality EEG signals without requiring the use of conductive gels. This enables simpler and faster EEG set-up and also provides more stable long-term signals.
OxyTech
In-vitro fertilization (IVF) is a highly sensitive process that requires careful control of the environment for best outcomes. Control of oxygen has been shown to improve the effectiveness of the procedure by 15%. We provide a safe all-in-one solution for the control and real-time monitoring of oxygen concentration during the critical stages of the IVF cycle.
SHOWCASE
SHOWCASE is a vending machine network that serves as a platform for brands to exchange products for insights from users. We reinvent the use of vending machines as automated retail, and leverage the physical footprint they offer to reach a previously unreachable consumer.

Skriva
Skriva is an affordable web application that helps international students who are looking to enter STEM careers and university programs easily understand technical words. Unlike traditional tutors or generic grammar editing tools, our user-friendly interface speeds up understanding and application of technical word use and context by ~50%, and the subscription is a financially accessible at just $25 a month.
UroGenie
Uroflowmetry (the measurement of urinary flow rates) is the most common tool to evaluate lower urinary tract function. Current methods are time-consuming, use paper records, and are limited to the office. We offer a new system that can be used on any toilet in the office or home and will transmit the data wirelessly into the electronic medical record.
Fall 2019 Cohort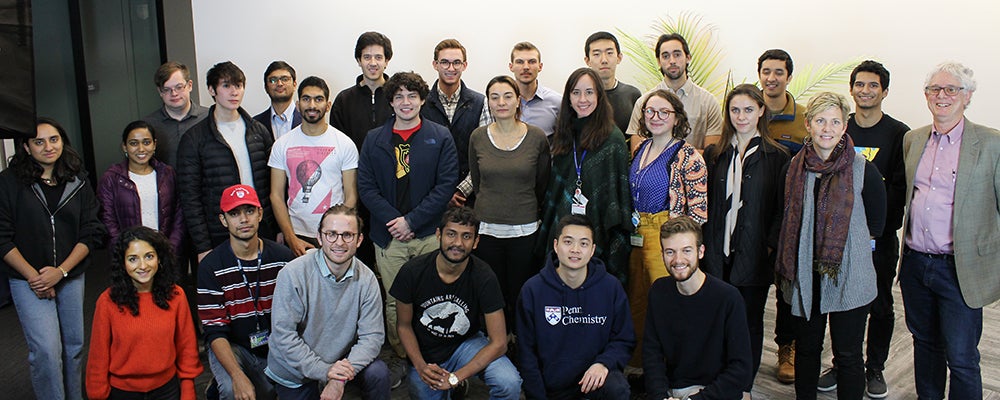 Alternative Audio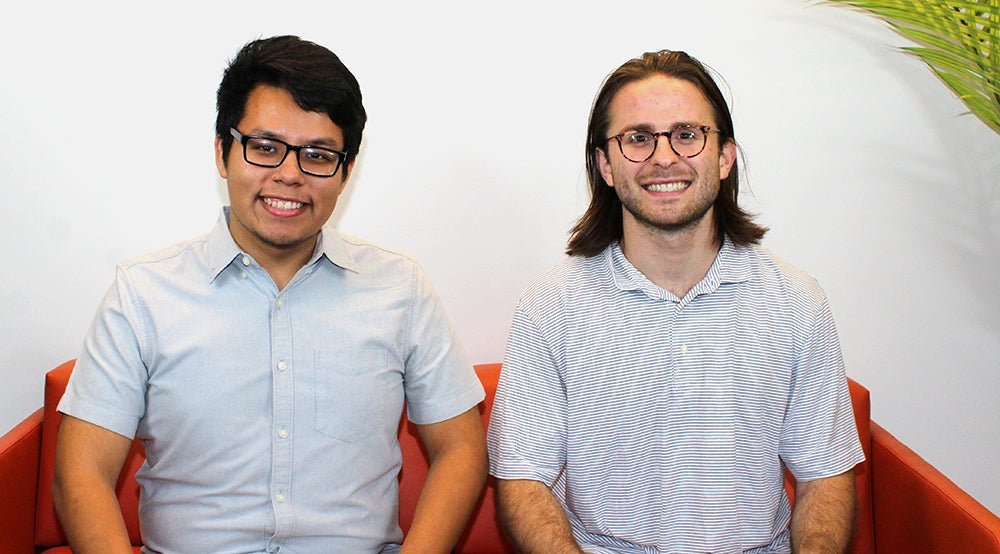 Alternative Audio is a music technology company that is producing a music synthesizer that will allow producers on the go to produce music on the go.
Our product will give users this flexibility by using emerging technologies to not only give portability, but also affordability, as our customer of interest are bedroom producers.
Atlas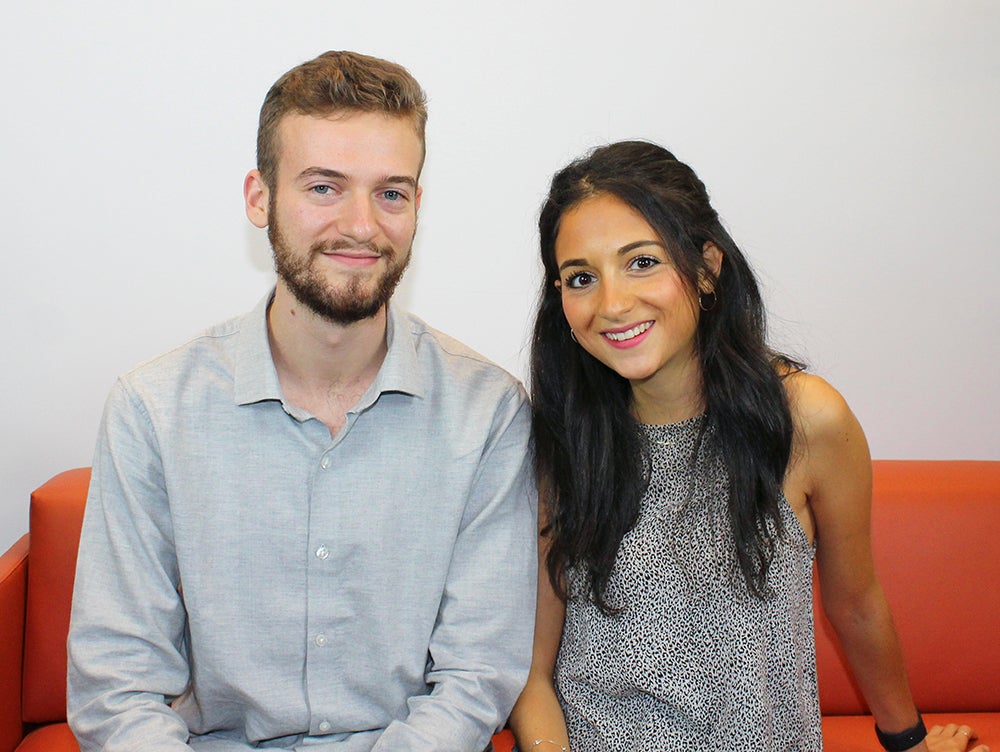 Atlas is a digitally-native vertical brand of insoles that targets modern consumers by focusing on support and sustainability. We represent a shift from current players that focus on medical problems and do not relate to modern consumers, such as Dr. Scholls.
infiniMe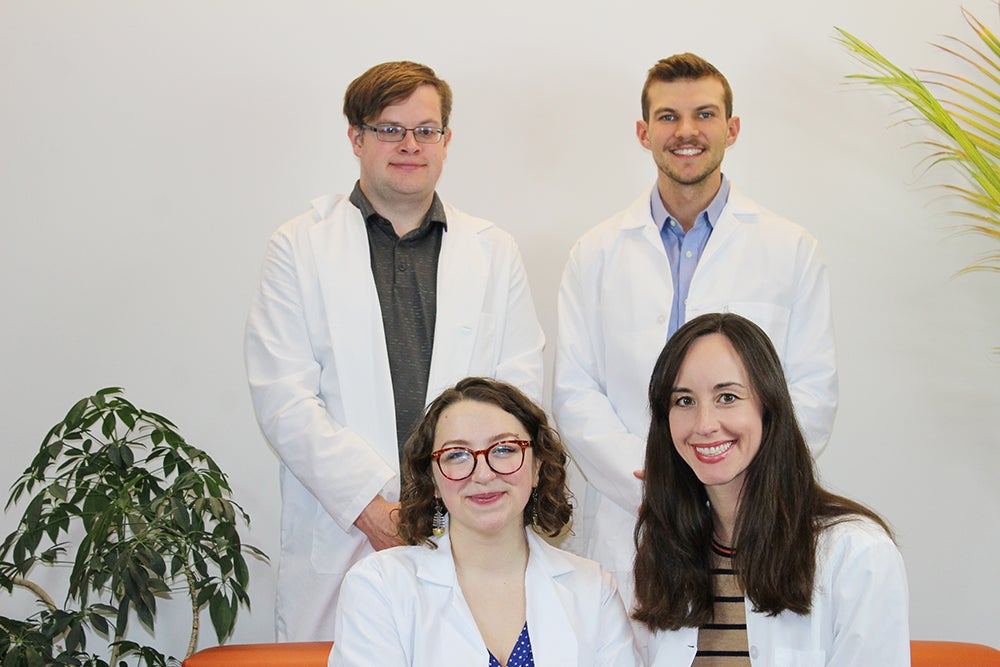 We generate and bank stem cells for our clients. These cells promise to treat conditions like stroke, spinal cord injury, burns, degenerative disorders, and even cosmetic needs. This empowers our clients and gives them peace of mind that they are doing everything possible to meet their current and future health care needs.
inventXYZ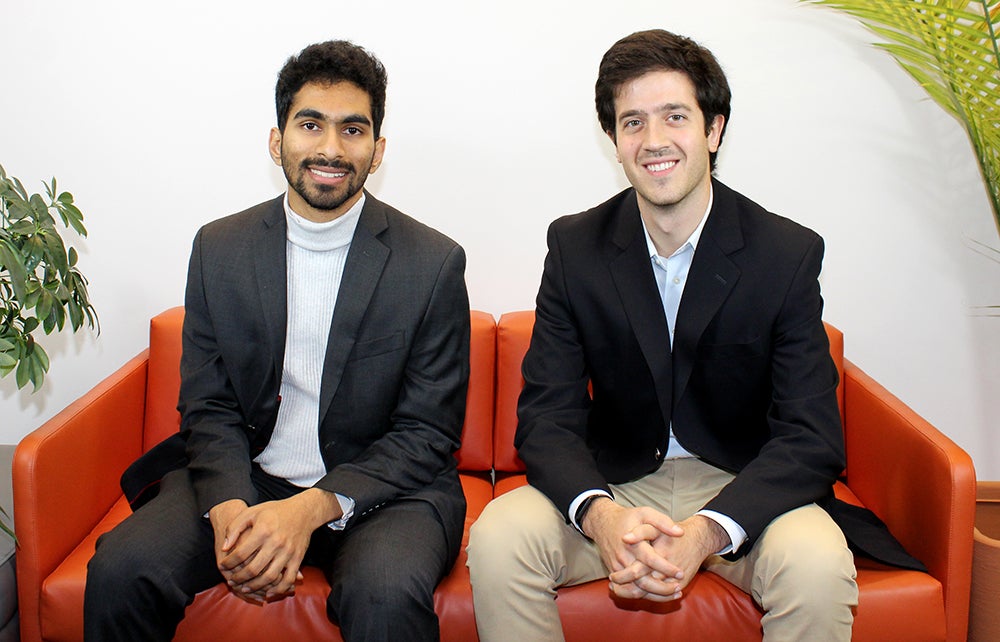 inventXYZ design makerspaces w/ laser cutters, soldering stations, AR/VR stations, filmmaking and music stations, etc for high schools and districts. Our specific design template is called inventorspace.
We design inventcurriculum for schools to use these spaces effectively. Students learn school concepts (ex history) while building tech projects (IoT filmmaking lights, VR simulation of proteins).
OPEN Laboratories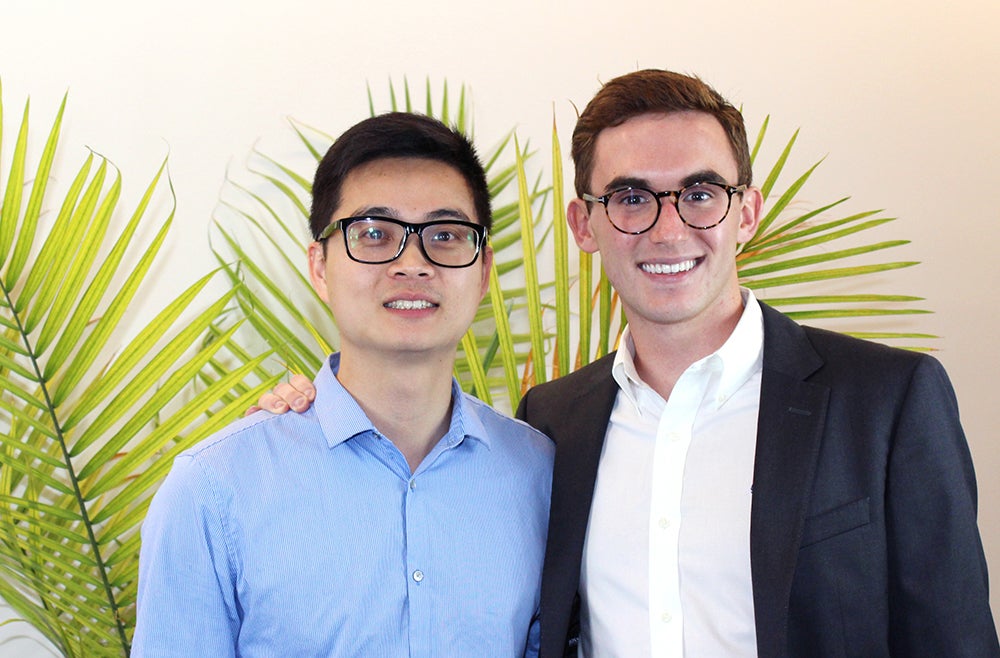 OPEN allows patients to live without the ongoing burden of irritating allergies. Allergic rhinitis stands as the 3rd leading chronic disease among Americans under age 45, but only 5% of patients follow through with prescribed immunotherapy.
OPEN offers a personalized, at-home immunotherapy program using oral drops. Our approach maximizes doctors' impact while providing top-quality allergy care that is more convenient, less expensive, and ideally safer than other options.
Osiris AI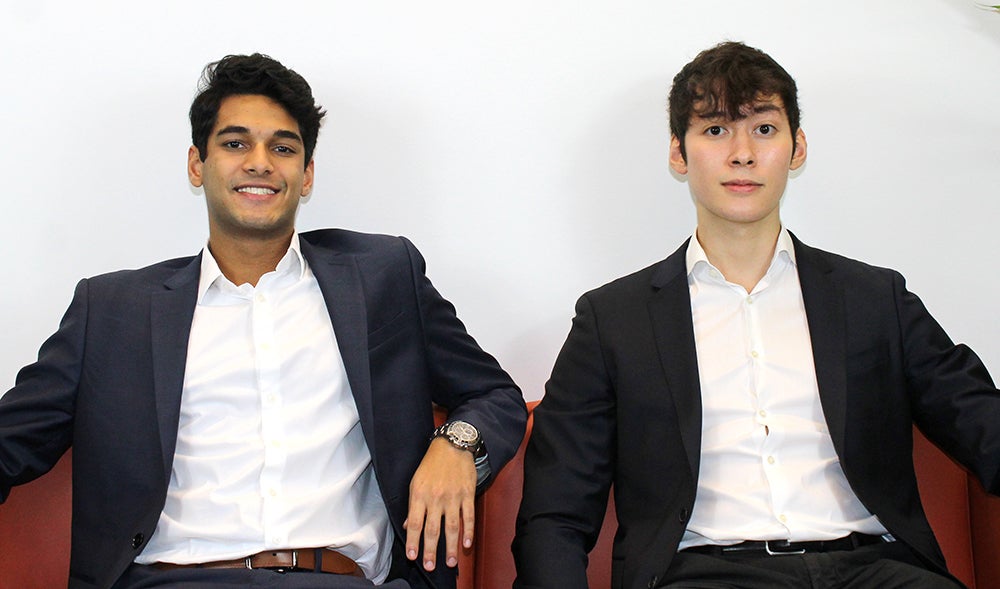 Osiris AI is a 24/7, AI-based, unbiased shoplifting detection solution that integrates into existing CCTV systems within minutes and watches constantly for suspicious behavior by examining movement and gaze and disregarding all demographic information to avoid bias and respect privacy. If suspicious behavior is detected, Osiris immediately notifies loss prevention to intervene and apprehend the individual.
PatientPower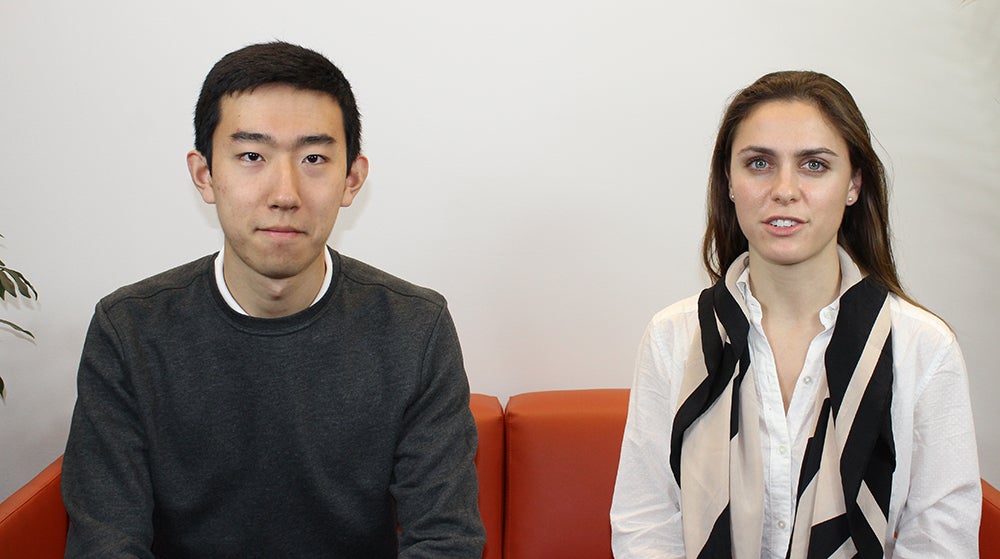 PatientPower matches doctors wanting patients with patients wanting doctors. We allow patients to search for, book, and pay for appointments hassle-free, without having to worry about bills coming later in the mail. Patients know the price in advance. Doctors receive upfront payment and avoid the hassle of collections after they've already delivered their services, and access a broader population of patients.
ReCurb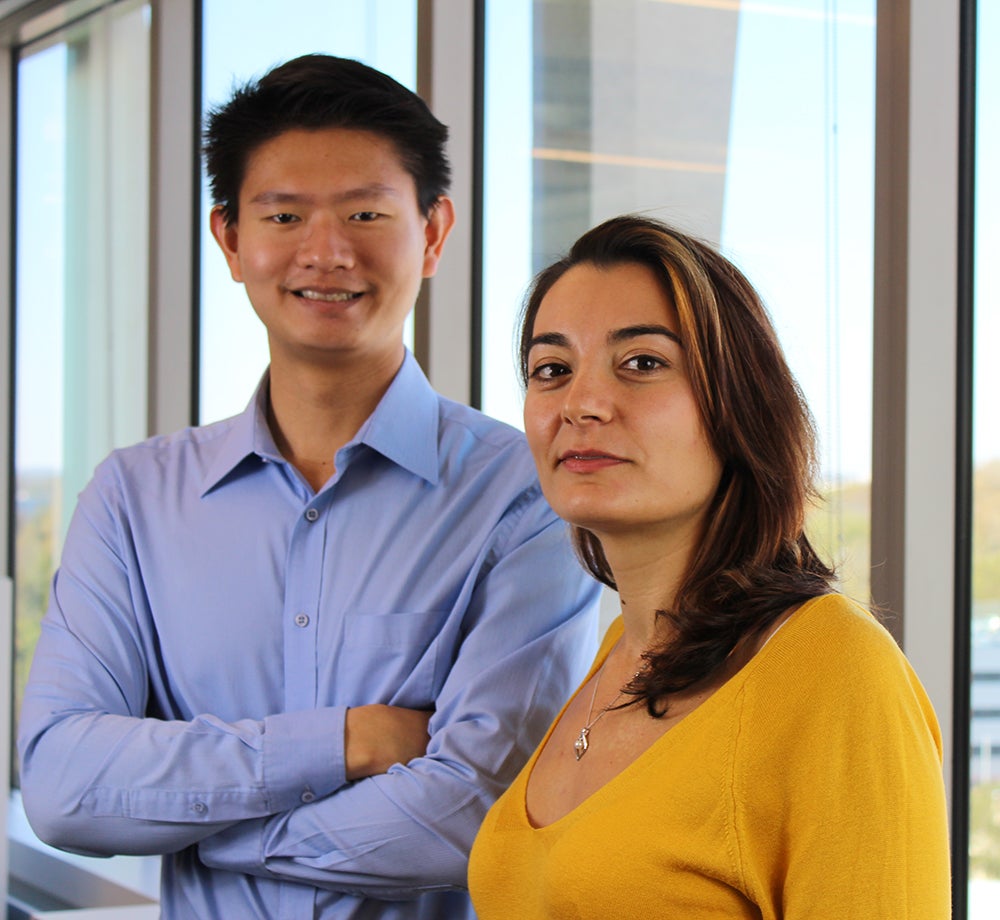 ReCurb is an app that educates consumers to recycle effectively their plastic containers by connecting them to the right recycling company using inverse logistics.
Simplantium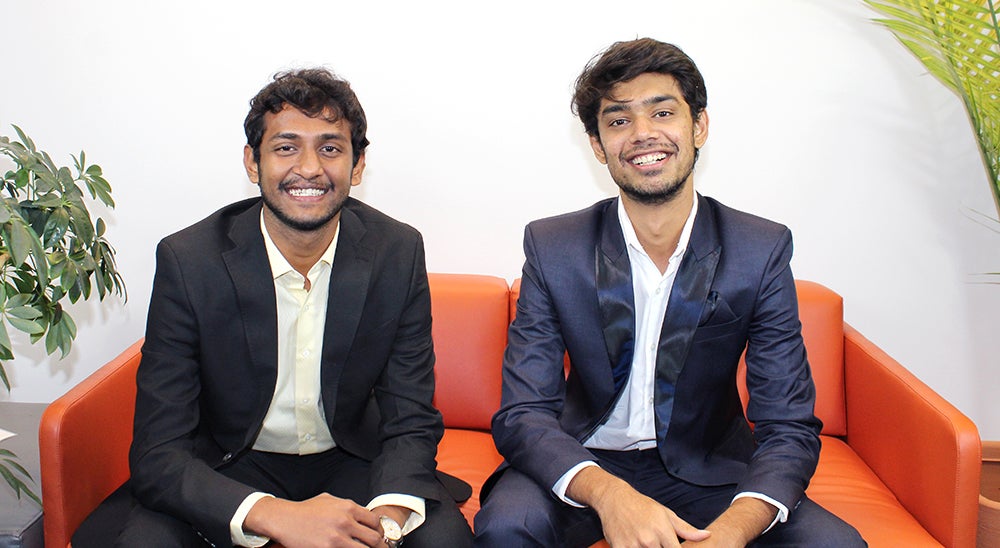 Simplantium offers a novel solution to tackle the issue of thrombosis in artificial aortic heart valve implants and thus reduce the chance of implant failures. The technology opens up the market for the next generation implants with higher durability and extended lifetimes thus disrupting the current state of the art.
StaleMates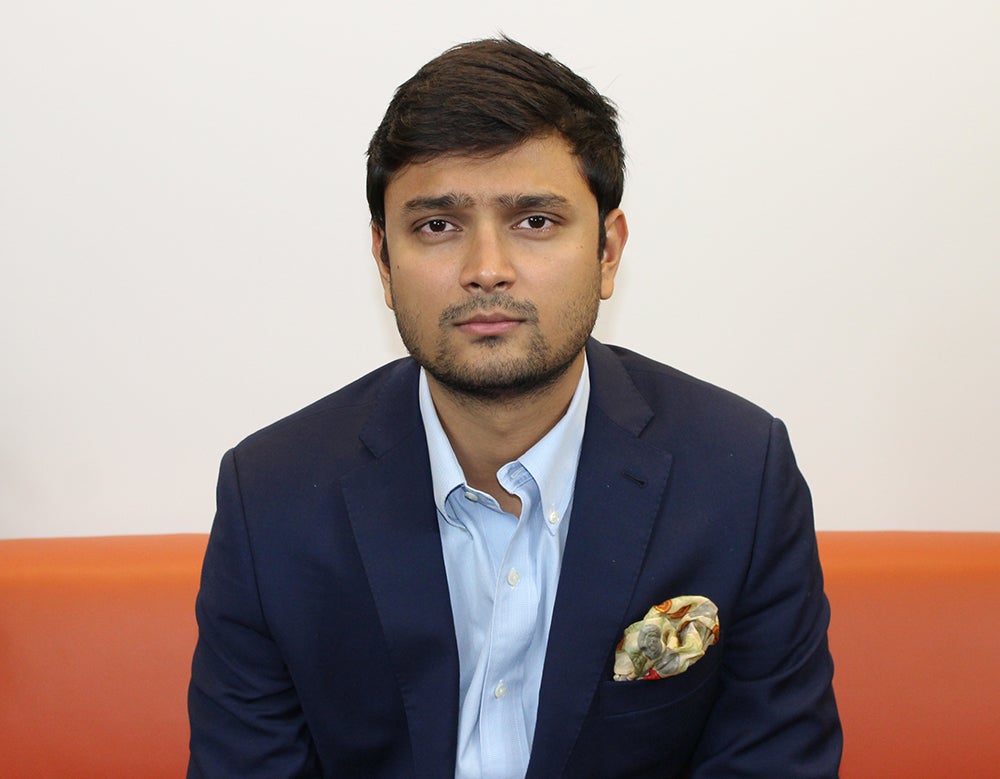 After gathering information about your purchases through optical character recognition of the receipt, StaleMates sends reminders through existing platforms (no new application required) to home chefs on the expiration of their products (in particular grocery) and also provides suggestions on potential food recipes to be made (often specific to the person's interests)
Swiing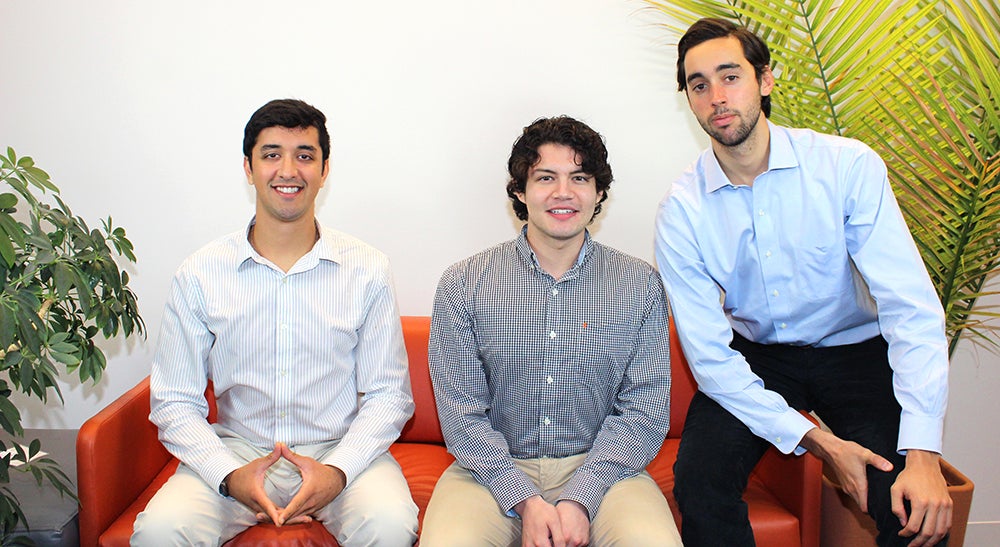 Swiing is an app to find new songs based on indicated mood/genre preferences and use these songs to expand existing playlists or create entirely new ones.
Ultralite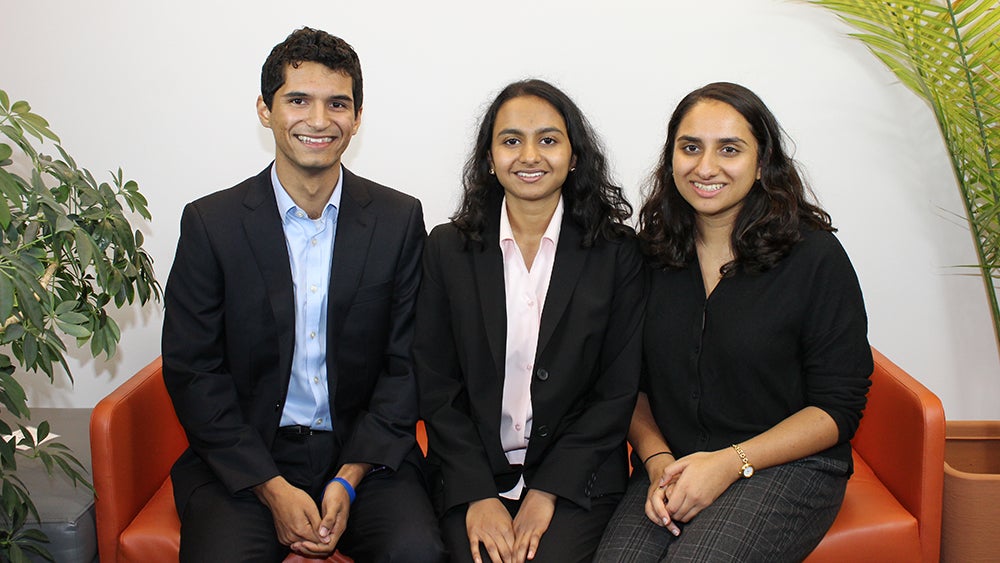 Our device is a recording stethoscope that sends real-time audio data via bluetooth to a computer where an algorithm using both artificial intelligence and frequency information classifies lung complications.
Fall 2018 Cohort
PCI is proud to announce the Fall 2018 Cohort for the Penn I-Corps Accelerator Program.
Avior Analytics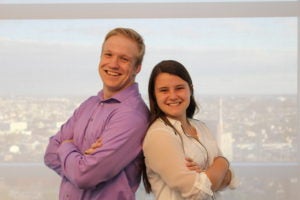 Avior improves the quality of physical therapy through increasing patient engagement. Avior's mobile application provides patients with a roadmap of care, meaningful goals, progress tracking, education, communal support, and more to increase transparency between patient and therapist. Avior improves both patient adherence and outcomes allowing for increased clinical revenues.
Croni
A tablet-based self-ordering solution where customers can place orders, earn points, and pay, increasing store's revenues and improving customer experience. We provide both the hardware and software to our clients, and include modules for data analytics and a loyalty program to further foster revenue and empower our clients to effectively manage their business.
mHealth Engage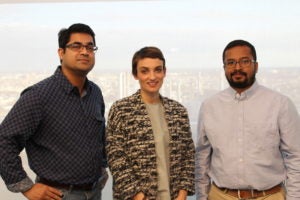 mHealth Engage provides mobile health researchers with a centralized repository of eligible clinical research participants who are actively seeking out opportunities to participate in research.
OncopHore Nanotechnologies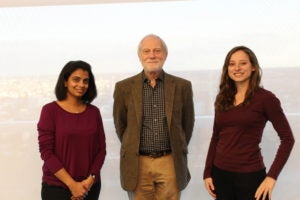 OncopHore Nanotechnologies provides a pH-sensitive nanoparticle for chemotherapeutics. Once administered, our nanoparticle remains intact until it reaches the slightly acidic microenvironment surrounding the tumor. The slight acidic pH causes the nanoparticle to dissolve and release the drug cargo, allowing for reduced toxicity and improved drug delivery.
PillBot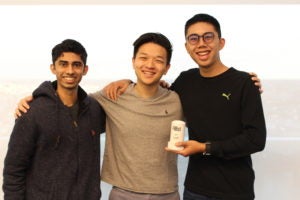 PillBot solves medical nonadherence for addictive medication with its afforable (~$10) smart pillbox and its data plataform connecting pharmacies, doctors, and patients. Pillbot restrictively dispenses medication according to prescribed dosage and sends adherence data to our data platform. The data platform performs predictive data analytics on patient adherence data thereby reducing medication costs and improving outcomes.
Primary cells
We provide primary brain cell models for neurobiology research. Our cells products significantly reduce the time and cost of making cell models that provide highly relevant data on living brain cells thereby cirumventing in many cases the need to run animal studies.
Share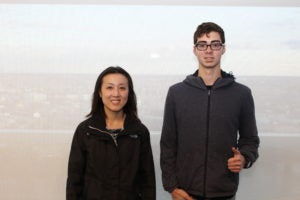 Share's multiple platform app automates sharing contact information face-to-face, which is otherwise awkward, slow, and error-prone.
Trefo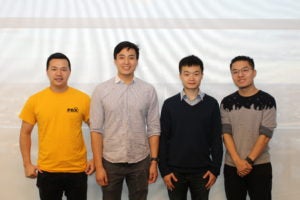 Trefo uses teams of robots powered by AI algorithms to perform automated timber cruises that estimate volume and value of timberland. By aiming to count every tree, we vastly improve to our customers intel on timber assets. Trefo is significnatly quicker and accurate than currently available solutions.
Vetigenics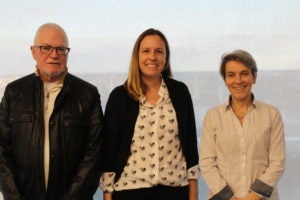 There is accelerating demand for novel immunotherapies to treat tumors, arthritis, and other conditions in companion animals. Vetigenics engineers targeted canine-derived antibody fragments for diagnostic and therapeutic use. Our rapid selection of highly-efficacious canine-derived antibody fragments vastly accelerates the path to commercialization of monoclonals, BiTEs, CAR-T cells, and other innovative immuotherapies.
Viora Health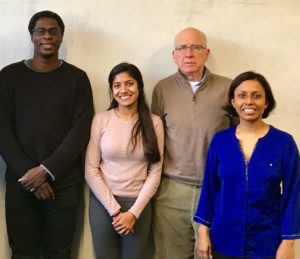 Viora Health helps diabetes prevention programs maintain compliance with insurance requirements and get paid by helping their patients stay on the program. Our platform connects patients to programs, tracks data, engages patients through online tools and reports progress to DPP programs for outcome based reimbursement.
xRad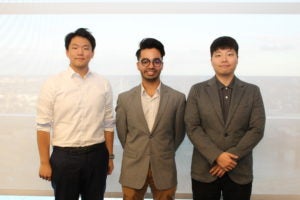 xRad is a cloud-based medical imaging diagnostic platform that aims to empower physicians of developing nations in providing an online access to patient data and communication. Through a centralized, modular platform that integrates to specific PACS systems, xRad allows business to business communication between hospitals as well.
Spring 2018 Cohort
PCI is proud to announce the Spring 2018 Cohort for the Penn I-Corps Accelerator Program.

Fall 2017 Cohort
PCI is proud to announce the Fall 2017 Cohort for the Penn I-Corps Accelerator Program.
Spring 2017 Cohort
PCI is proud to announce the Spring 2017 Cohort for the Penn I-Corps Accelerator Program.
ABSCOPAL Effect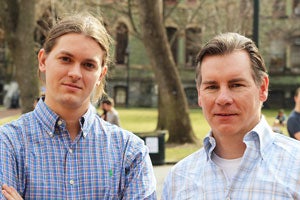 The primary objective of this application is to perform proof-of-concept study for a novel, molecular-targeted radiotherapy for patients with metastatic melanoma. The proposed study will perform per-clinical characterization of a novel radio-iodinated form of L-DOPA.  Based on perviously conducted preliminary studies, we expected to selectively delivery radio-iodinated L-DOPA directly to the tumor, thus providing improved anti-tumor activity in primary and metastatic melanoma lesions.
Antanna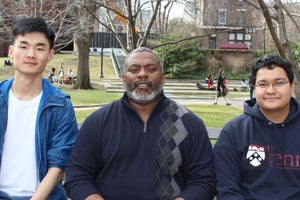 The Respi-Bed is an innovation that updates and consolidates existing technology already available with the ability to be used on every hospital bed. The design allows us to incorporate multiple monitoring and support systems onto a hospital bed, simply using the space currently taken up by the headboard

Blaise
low cost, modular, scalable, compact, and light weight and intravenous infusion device with a full color, intuitive and easy to program wireless touch interface with an integrated camera scanner to scan bar code and QR codes with an additional and monitoring capabilities to support auto programming.
Blood Substitute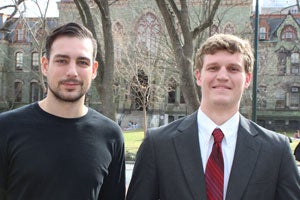 Our technology is an artificial protein that can bind and release oxygen under physiological conditions. It holds promise as a blood substitute for trauma patients when blood is not available for transfusion. Since the protein is simple, stable and well understood, its properties can be modified to increase efficacy and reduce toxicity. This type of redesign is often not possible in natural proteins. Additionally, our protein can be quickly and cheaply produced in quantity from bacteria.
Bone Boys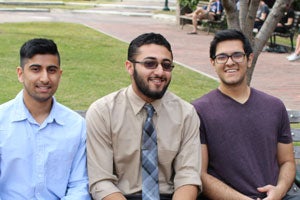 Our product is the "bone-on-a-chip," which is a small, patients-specific device that emulates bone microarchitecture and function in vitro. It will contain a porous bone structure with real bone that is generated from high-resolution MRI images (MRI to 3D rendering to 3D printing). Thus, the device will allow the user to perform pre-clinical trials of drugs, providing a non-invasive alternative to methods such as animal testing.
Ostiio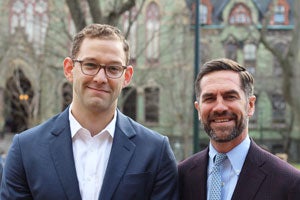 Current distractor systems used for expanding bones in the face/skull have an external component that protrudes through the skin to allow for activation of the device with a screwdriver; this is both a source of infection and social isolation. Our technology eliminates this problematic component, with activation instead being achieved wirelessly, through a magnetic mechanism. Importantly, this technology allows for a novel device that is fully buried under tissue.
Doctigo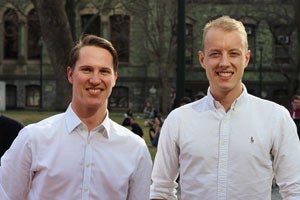 Doctigo is a mobile recruitment app for moonlighting doctors, improving the way hospitals fill vacant shifts. Doctors build a profile, browse shifts and pick up extra work with less hassle. Doctigo unlocks maximal utility from the internal hospital workforce and reduces the need for expensive temporary staff via recruitment agencies. Doctigo is a finalist in AppItUP 2017, with a prototype app nearing completion.
Floureer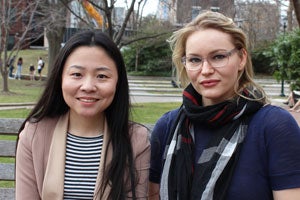 For micro-entrerpreneurs and super individuals who want to make an impact by doing what they love, Floureer is a user-centered professional social platform that empowers users with democratized coaching and emotion-triggered profiles that attract resources and opportunities. Unlike other job marketplaces, Floureer empowers users to create a flourishing career rather than just "finding jobs or people." In addition, Floureer provides all-free resources for laid-off population as its social impact.
Kidsmile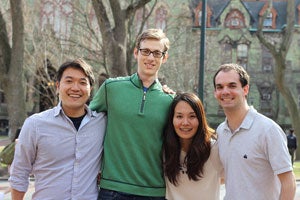 Parents Input children's voice using speech recognition system and Google API, and checklist of children's behaviors. Then, the algorithms behind the app refers online pre-installed database children's development research and assessment (for example, Child Behavior Checklist critique, Dynamic Indicator of Basic Early Literacy and Kids Integrated Data System by GSE). We also aim to collaborate with Dr. Michelle Johnson PM&R who invented Smart Toy Gym to expand the data collection and accuracy.
NanoSink Technologies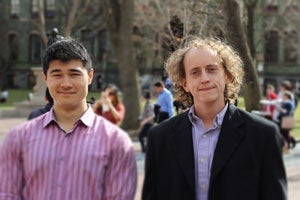 NanoSink utilizes metal sheets (developed by the Singh Center) with macroscopic surface area and nanoscale thickness as a replacement for common heatsink components, such as vertical fins. Using photolithography and atomic layer deposition (ALD), we can create a corrugated pattern which gives the plates structural integrity where otherwise they would be as flimsy as cellophane. Our models show order of magnitude improvement in heat removal while being smaller and requiring less powerful fans.
VisiPlate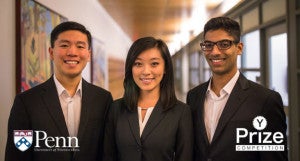 VisiPlate is a nanoscale drainage implant for open angle glaucoma patients. It consists of an ultrathin alumina plate attached to a small silicone drainage tube and is surgically implanted in the eye. The ultrathin (25-100 nm) plates have a honeycomb corrugation that provides rigidity, allowing for easy manipulation by hand and exceptional strength. By draining fluid from the eye to a space above the plate, VisiPlate lowers intraocular pressure and prevents blindness. Y-Prize 2017 winner (https://yprize.upenn.edu)
Fall 2016 Cohort
PCI is proud to announce the Fall 2016 Cohort for the Penn I-Corps Accelerator Program.
Summer 2016 Cohort
PCI is proud to announce the 2016 Cohort for the Penn I-Corps Accelerator Program.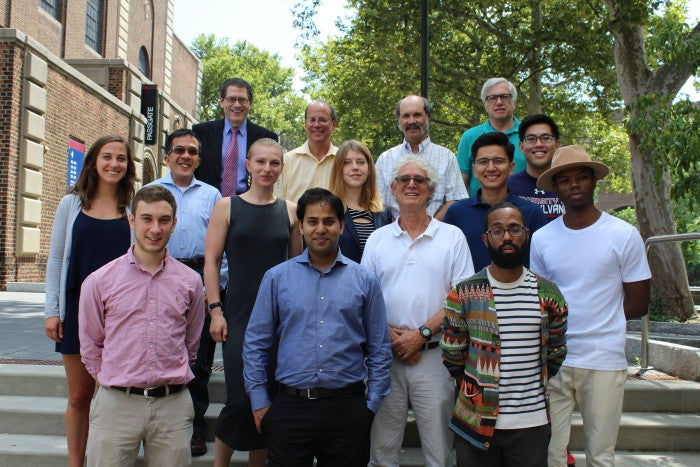 Spring 2016 Cohort
PCI is proud to announce the 2016 Cohort for the Penn I-Corps Accelerator Program.
Read the full press release here.
AerO2Max
Technology for athletes that want actionable information on their physiological to optimize their training benefit and drive decisions about type and intensity of workout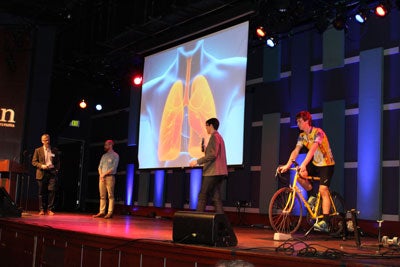 Amsterdam Fluidics
Process to easily transport and deliver medicinal drugs to patients all across the world enables through a process that quickly and easily encapsulates and delivers drug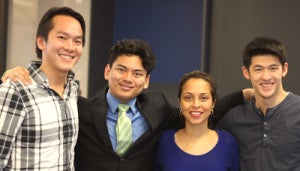 Angiio
A sutureless magnetic device that allows for vessels (arteries, veins, etc.) to be put back together quickly, securely, and easily during cardiac and vascular surgery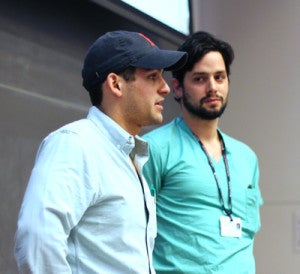 Augmented Lab
Wearable augmented reality technology for management and execution of wet experimental protocol​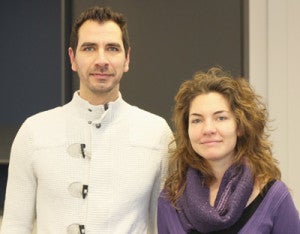 Bridge
Technology that serves as a peer-to-peer learning platform that provides use- generated content to teach technology to elders thereby improving their quality of life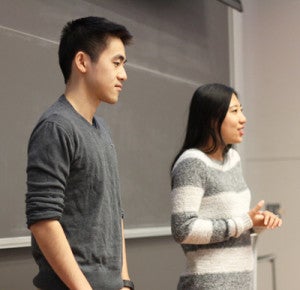 Cobi the Bot
Device that socially engages office workers in the same location or remotely. Its first version senses his environment and sends playful messages on Slack.
CPR Connect
Device that connects bystander CPR-certified individuals with at-risk victims for cardiac arrest to reduce emergency response times, and improve patient outcomes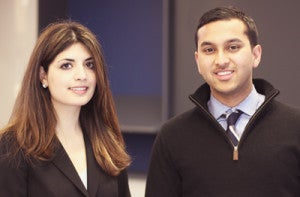 InnoMix
Technology that facilitates teams through a multi-faceted, matrix driven algorithm that pairs individuals based on needs, skills, start-up phase and personality traits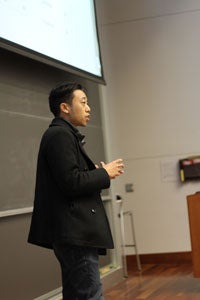 Microrobots for Drug Delivery
Robots functionalized to run microscale experiments including transporting and delivering drugs directly to cells and taking precise biological measurements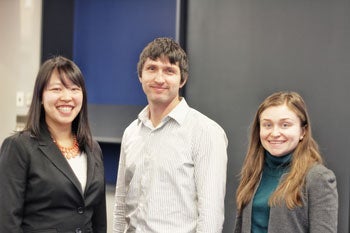 PolyAurum
Technology that enables proprietary gold nanoparticles are taken into the tumor cells where they enhance radiotherapy and are then biodegraded and excreted from the body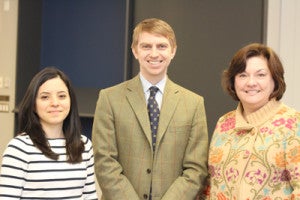 SafeStamp
Device that reduces counterfeit medication globally by using nano-markers providing peace of mind to patients and product protection to drug manufacturers
Shock Analytics
Our technology  helps diagnose and differentiate types of shock to improve diagnosis and initiation of appropriate therapy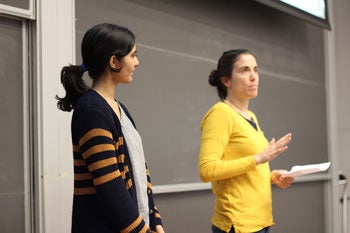 Smart Stator (now IQnetics)
Device that is a high-performance motor driver to push motors past their present limits while increasing efficiency, lowering noise, reducing vibrations, heightening precision, and improving control
Smartlift
Technology that provides real time and reviewable metrics to athletes completing barbell based movements via equipment-based activity trackers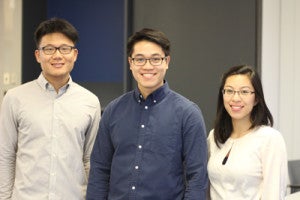 SonoSolve
SonoSolve helps remove clogs and prevent biofilm formulation utilizing ultrasonification technology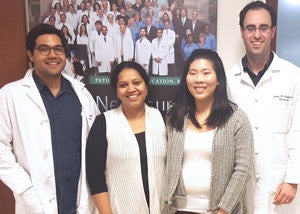 Cohort Resources
Resources can be found here:
Summer 2015 Cohort
The Summer 2015 Penn I-Corps Site Cohort included: