The PCI Fellows is an experiential education program that was launched in the Fall of 2008.
It is open to graduate students, postdoctoral fellows, and in exceptional cases, junior research staff at Penn.  PCI Fellows get exposure to a wide range of emerging technologies and commercialization opportunities in the life sciences, physical sciences, nanotechnology, and more.
The program runs on an annual cycle. A new cohort starts each Spring and Fellows can participate in consecutive cohorts.
We are accepting applications now. 
Priority deadline: 12/5/23
Final deadline: 12/24/2023
(You can request an extension if you experience delays in getting the forms signed.)
For information beyond what is on this page, see Overview of the PCI Fellows. 
Program Components
Instructional component: PCI Fellows participate in an intensive training workshop – typically three half days – followed by individualized mentoring that provides the necessary elements to support the commercialization of Penn technologies.
Experiential component: following the instructional piece, PCI Fellows take part in a paid internship program focusing on assessing technical, commercial, and IP aspects of Penn technologies, thereby directly supporting the development of commercialization strategies for Penn technologies. PCI Fellows commit up to 10 hours a week and complete most assignments remotely.
Monthly meetings: Provide an opportunity to connect, review issues related to the program, and learn about different Technology Innovation careers by meeting Fellows that graduated from the program. You can access the monthly meetings calendar here.
Fellow Projects
Invention Assessment: is a report focusing on technical, commercial, and IP aspects of invention disclosures submitted by Penn researchers
Marketing Assessment: is a non-confidential summary of a Penn invention, published on PCI's website and used by PCI licensing officers in outreach to potential partners
Required Commitment
PCI Fellows are expected to:
Participate in the instructional component, including the initial in-person training that typically takes place from 9 am to 1 pm the first three Fridays in May,
Commit to working as a Fellow for one year, with the option to extend
Work up to 10 hours per week on assigned projects
Attend monthly training meetings (typically 4 to 5 pm Eastern on the third Monday of the month)
Complete projects on strict deadlines
Priority deadline: 12/5/23
Final deadline: 12/24/2023
Remember to submit all documents in the order described below. If you have questions, email tomas@upenn.edu
Who can become a PCI Fellow:
We are seeking highly-talented, scientifically-trained Penn persons to assist in managing Penn's invention portfolio.
Graduate and Post-Doctoral students and research staff from all Penn schools are encouraged to apply. Support from their supervisor is required for those working under one. Persons not actively affiliated with Penn do not qualify. Applicants must be eligible to work at Penn.
MD students are only eligible during the gap/research year (4th) and should be able to commit to remaining in the program from the start through May of the following year
Selection is based on:
Penn affiliation
Scientific and/or technical background
Outstanding written communication skills
Academic performance
Interest in technology transfer
Program Lead:
The PCI Fellows program is directed by Dr. Tomás Isakowitz, who has extensive business and academic experience. Dr. Isakowitz also runs Penn I-Corps, an NSF-funded program to hep start companies out of Penn research. Participants interact with professionals across multiple areas within PCI.
Meet the 2023/2024 Fellows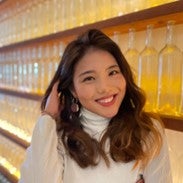 Born and raised in China, Cynthia speaks fluent Mandarin. She double majored in biology and criminology/law and has always been passionate about translational research and making a real-world impact by bringing innovative solutions from labs to patients.
She has research experience in protein engineering, Next-generation sequencing (NGS), and using CRISPR-Cas9 loss of function screening to identify genetic regulators. One fun fact, she drove from Seattle to Southern California twice within two years at the beginning of her undergrad years.
Click Here to View the 2023/2024 Fellows Cohort
MS/SEAS/Bioengineering MSE/1st year
PI: Gerd Blobel Pediatrics/CHOP, Hematology
Meet the 2022/2023 Fellows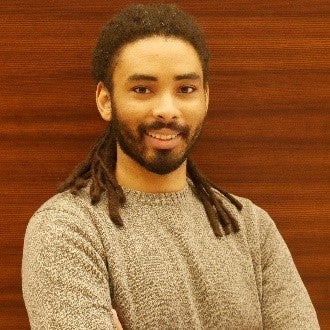 Adama is a native of Bloomington, Indiana, and completed his B.A. in Neuroscience at Kenyon College. Adama is progressing towards his Ph.D. with the Neuroscience Graduate Group in Dr. Alice-Chen Plotkin's lab. His research employs machine-learning-based proteomic analysis to uncover mechanisms of neurodegeneration.
Click Here to View the 2022/2023 Fellows Cohort
Neuroscience Graduate Group
Perelman School of Medicine
3rd-year doctoral student
P.I.: Alice-Chen Plotkin
Sr. PCI Fellow 2021/2023
Meet the 2021/2022 PCI Fellows Graduates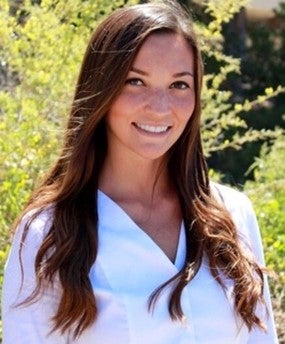 Ana grew up in Santa Cruz, Bolivia, and graduated from Rochester Institute of Technology with a B.S. in Biomedical Engineering. She started as a PCI Fellow in her 5th-year Bioengineering Ph.D. candidate in Dr. Robert Mauck's lab. She now works as an Associate at Soleus Capital Management, L.P., a healthcare investment firm primarily focused on the innovative areas of life sciences.
Meet the rest of the 2021/2022 PCI Fellows Graduates
Ph.D., Bioengineering
Doctoral student in Mauck Lab
PCI Fellow 2021/2022
Application Process
Step 1
Applications Accepted Step 2
Candidate Interviews Step 3
Acceptances Announced Required Application Documents
The applications process requires five documents. Because the application form can only be submitted once, you need to combine these five documents into one PDF file BEFORE proceeding to the online application. The PDF file should be named as follows:
<Last Name>_<First Name>_PCI_Fellow_Application.pdf
Example: Smith_Jonathan_PCI_Fellow_Application.pdf
Within the PDF, each documents should start on a new page in the following order:
1. Cover Sheet
Edit the cover sheet format available here; add your name and date where shown; leave the rest of the page blank. The reviewers use it to write their comments.
2. Resume
Please provide a recent one-page resume (not a scientific CV, but a one page resume)
3. Technology Evaluation Write-up
Written communication skills are crucial for the kind of work you will be performing. You will be required to explain complex technologies in succinct ways using language that is not too technical. Think of it as writing an article for the New York Times' science section. To appraise your ability to communicate in writing, you need to select a publication below and prepare a technology assessment using this Word template.  You are not allowed to pick a publication from your own research team.
Publications for Technology Evaluation:
1. Ageitos L, Torres MDT, de la Fuente-Nunez C. Biologically Active Peptides from Venoms: Applications in Antibiotic Resistance, Cancer, and Beyond. Int J Mol Sci. 2022 Dec 6;23(23):15437. doi: 10.3390/ijms232315437. PMID: 36499761; PMCID: PMC9740984.
2. Driscoll N, Dong R, Vitale F. Emerging approaches for sensing and modulating neural activity enabled by nanocarbons and carbides. Curr Opin Biotechnol. 2021 Dec;72:76-85. doi: 10.1016/j.copbio.2021.10.007. Epub 2021 Oct 29. PMID: 34735988; PMCID: PMC8671243.
3. Alexander Robey, Hamed Hassani, George J. Pappas; Model-Based Robust Deep Learning: Generalizing to Natural, Out-of-Distribution Data. arXiv preprint arXiv:2005.10247, 2020
4. Jin, Lishuai, et al. "Ultrafast, Programmable, and Electronics‐Free Soft Robots Enabled by Snapping Metacaps." Advanced Intelligent Systems(2023): 2300039.
5. Lanitis E, Poussin M, Hagemann IS, Coukos G, Sandaltzopoulos R, Scholler N, Powell DJ Jr. Redirected antitumor activity of primary human lymphocytes transduced with a fully human anti-mesothelin chimeric receptor. Mol Ther. 2012 Mar;20(3):633-43. doi: 10.1038/mt.2011.256. Epub 2011 Nov 29. PMID: 22127019; PMCID: PMC3293635.
4. Statement of Interest
Prepare four separate paragraphs, each running 70 words or less. Use the text of bullet points below for paragraph sub-titles.
Why you are interested in the Fellows Program
The areas of expertise you would bring as a PCI Fellow
Your ability to express yourself clearly and succinctly in written English
Your long-term career goals
5. Consent Forms
Depending on the program you are currently on you may need zero, one, or two consent forms. These have to be signed and included with your application. 
Post-doctoral fellows:
Doctoral Students
Staff:  Letter of consent from business administrator
Master students employed by UPENN (e.g., as a TA, or RA): Letter of consent from business administrator.
Other Students:  No consent forms are necessary
Why do we ask for a consent form from your advisor?
PCI wants to ensure that your advisor supports your participation in the PCI Fellows program, and that your advisor does not perceive this as a conflict with your primary responsibility. We ask for this consent at the time of your application because we want to ensure that if you are accepted you will be able to participate.  Moreover, a discussion with your advisor at an early stage will help you get a better understanding of how to better integrate the fellowship with your primary responsibility at Penn.
Why do we ask for a consent form from your business administrator?
We want to make sure that if you are accepted into the program, you can get paid. There might be administrative restrictions on your ability to engage in additional work at Penn. It is better to clarify this early, and not find yourself in a position where you have worked and cannot get paid.