An effective strategic alliance combines the commercialization expertise and resources of a corporate or not-for-profit partner with the basic and translational R&D expertise and world class facilities at Penn.
The foundation for a strong strategic alliance is an active, open, and mutually beneficial collaboration between the partners. It brings together each partner's resources, intellectual property, know-how, and strategic insight in a synergistic way to deliver new technology and product solutions.
An alliance program often involves many of the following elements:
A flexible, dynamic, and active collaboration between Penn and corporate or not-for-profit partner(s) focusing on joint R&D programs of mutual interest
Transformative technology development (often leading to new platforms or significant advancement of key existing technology)
Technology arising out of several laboratories / research groups that aims to provide multiple options to achieve effective solutions or that may work synergistically to provide the best solutions
A major research investment in the program by the partner over multiple years
A focus on translational science and product development to address a major unmet need
Active management of the relationship to ensure efficient execution of alliance objectives and flexibility to "follow the science" to achieve the most effective translational product-focused outcomes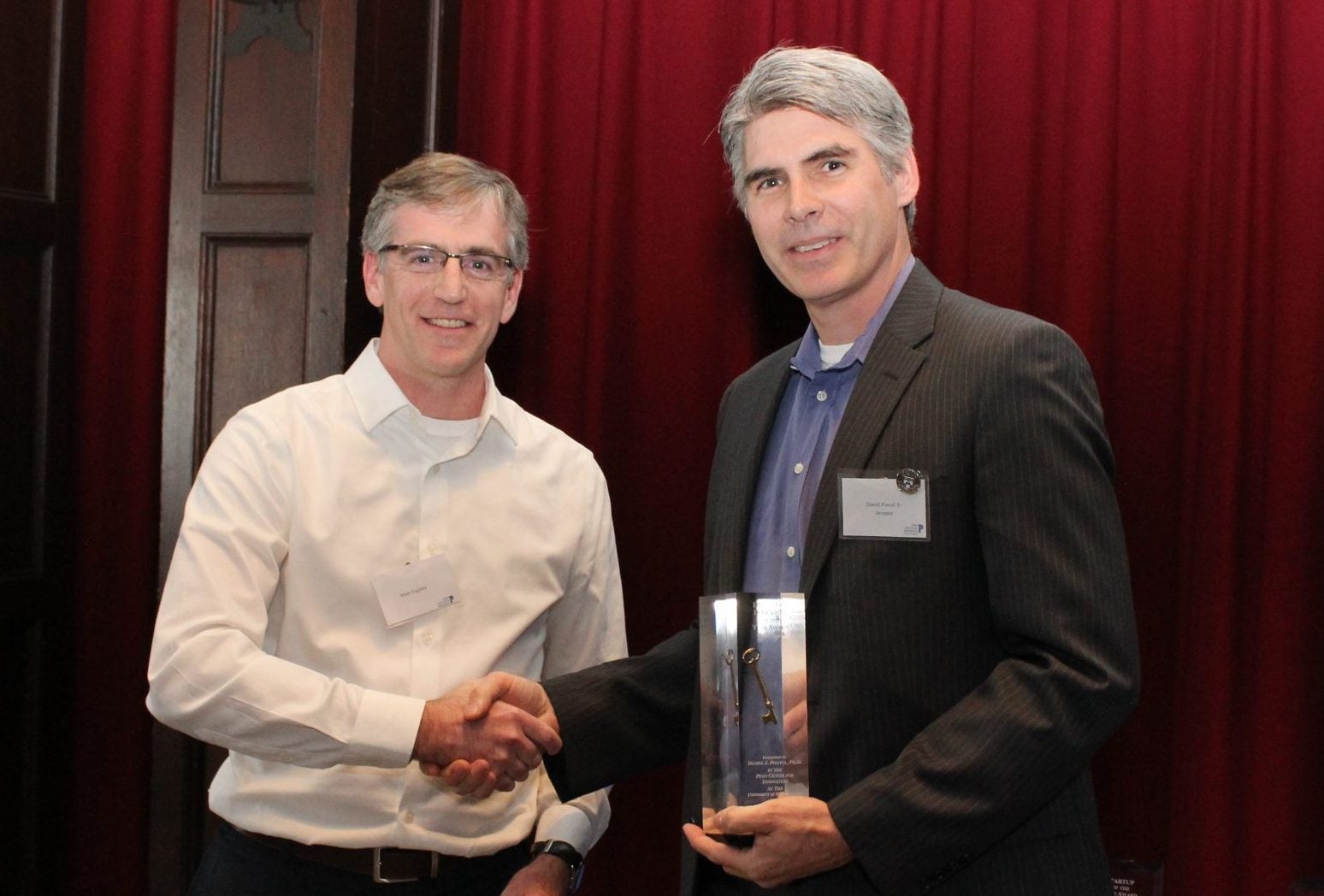 These innovations and breakthroughs require time, significant funding, and commitment by Penn and our partners. PCI's experienced alliance team tailors each partnership (license and research collaboration agreements) involving our world-renowned scientists, research teams and clinicians in ways that work best for Penn and our partner(s).
We recognize and understand the goals and objectives of both Penn researchers and our partners and work to structure each alliance deal in a way that builds on the unique strengths of each party and synergistically aligns interests and objectives in the best manner to achieve a successful outcome.
After signing new alliance agreements, the PCI alliance management team works with both the Penn researchers and our new partners to actively manage each alliance to facilitate alliance program objectives from basic research to product development and commercialization and to help maintain a strong and productive relationship between Penn, our faculty and our alliance partners.
What We Do
How does an Alliance benefit Penn researchers?
Strategic alliances provide commercialization pathways, research funding and in-kind support, and the opportunity for involvement in product development and translational science based on technologies arising from your laboratory. An alliance partnership provides the resources and funding to pursue broad translational science initiatives in close collaboration with other academic, foundation and industry partners, by bringing different technologies and research teams together in synergistic ways to tackle challenging problems and providing the flexibility to follow the science to achieve the best outcomes. Alliance deals are negotiated and structured to be research enabling.
How does an Alliance benefit Penn's partners in these programs?
An Alliance with Penn provides our partners with access. This access is to:
World-class basic and clinical research teams
Experienced staff and alliance managers with a long track record for managing successful translational science / alliance programs at Penn
State of the art research facilities
Results, data and intellectual property arising from the translational R&D programs that you fund under the alliance program.
A strategic alliance often will provide partners with access to multiple technologies and multiple research investigators in labs that are focused on addressing the technological problem from different angles or with complementary technology solutions. This multi-lab, multi-investigator alliance program structure broadens the scientific input and options for our partners, can accelerate the speed of the discovery and translational science process and can greatly increase the likelihood of achieving a successful translational science outcome for the technology.
What are the key elements of a corporate alliance?
Flexible deal structure to leverage strengths of partners and maximize likelihood of success
Relational:

Multi-year, partner-funded collaboration
Involves Joint Governance / Steering committee
R&D/Platform Discovery and/or Translational Product Development Focus
Active alliance management during the full period of the alliance program, with an alliance manager from PCI assigned to actively and closely manage each alliance program.
Often Multifaceted:

Multiple existing technologies or technology components
Multi-investigator
Multi-lab
Multi-school or Multi-department
Multi-institutional
Multi-partner
Alliance Success Stories
Kymriah / Advancing T-cell Therapies
Penn partnered with Novartis in 2012 using an innovative and pioneering partnership program model to develop a new and novel method of cancer treatment: CAR-T cell therapy. This landmark alliance led to the development and ultimate launch of Kymriah, a breakthrough new CAR-T medicine providing a personalized cellular therapy for patients with certain leukemias and lymphomas.
Read Success Story
PICI / Advancing Pancreatic Cancer Treatment
The PRINCE trial is an example of the many types of groundbreaking research happening at Penn and in the PICI network. Together, we facilitated the negotiation of groundbreaking research program and commercialization agreements, managed new intellectual property, made sure the communication channels are clear and smooth among all partners, and more.
Read Success Story
Contact Corporate Alliances
The Corporate Alliances group at PCI is a fully-capable, cross-functional team comprising business development, scientific, legal, and contract management expertise that can help you establish a new corporate alliance or assist you in interfacing with an existing alliance at Penn.