PCIV Spotlight 2020
The PCI Ventures 2020 Annual Report
About PCI Ventures
We provide a suite of products and services to incubate the development of early stage companies based on technologies and business ideas created at Penn as they make their way towards commercial success.
PCI Ventures actively seeks entrepreneurs to lead our companies and investors to provide funding for our portfolio of new ventures in development.
Learn More
Our Mission
PCI Ventures, a division of the Penn Center for Innovation, has a mission to maximize the potential of Penn's pioneering research to the benefit of the University, the investigative team, and society in general through the creation and stimulus of entrepreneurial endeavors.
PCIV Resources
Addressable market analysis
Board-level support
Commercialization grant support
Company registration
Marketing material development
Education programs
Entrepreneur coaching
Executive-level recruitment
Fundraising support
IP strategy development
Legal agreement templates
Mentors in residence
Preferred vendor relations
Strategic partner outreach
Weekly office hours
Workshops
2020 Statistics
270
Current Company Team Members
$70m
Raised by 22 PCIV Supported Companies
$4.5m
BACK TO PENN IN SPONSORED RESEARCH
Overall Statistics
68
COMPANIES HAVE RECEIVED FUNDING
>$24m
BACK TO PENN IN SPONSORED RESEARCH
59
UNIQUE SOURCES OF FUNDING
Fundraising Highlights
Onocor – Awarded $3M NIH Phase II STTR

Paradigm Surgical – Awarded $1.5M NIH Phase II SBIR
Learn More

Prohibix – Awarded $1.9M NIH Phase II SBIR
Learn More

Peroxitech – Awarded $300K NIH Phase I STTR
Learn More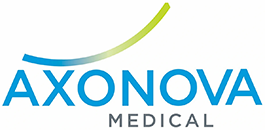 Axonova – Awarded $2.9M NIH Phase II SBIR
Learn More


Cogwear – Received a grant through BFTP's Save Our Startups initiative
Learn More

OsciFlex – Awarded $1.7M NIH Phase II SBIR and closed $375K seed round
Learn More

Neuralert – Received $42.5K in grants and seed funding from local funders
Learn More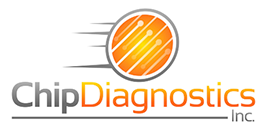 Chip – Raised $600K seed investment
Learn More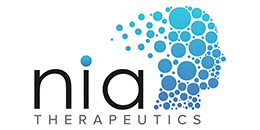 Nia Therapeutics – Closed $1.5M seed investment
Learn More


EnaChip – Raised $1M seed investment from strategic partner
Learn More

Innervace – Raised $1.1M seed investment
Learn More

SBA's Paycheck Protection Program – $1.2M in PPP funding received across 10 portfolio companies
New PCIV Supported Companies
Cyloflux
Facility temperature management technology to reduce energy usage and help save the planet.
GastroVationX
Revolutionizing and developing next generation endoscopic equipment, accessories and gastrointestinal tubes.
In-Bore
Development and manufacture of disinfection devices for radiology equipment with an emphasis on the MRI space.
Serpex Medical
Developing a platform of steerable transbronchial tools that enable fine articulation and precise access to peripheral lung nodules in the airway and in the parenchyma.
Qbimm Diagnostics
A diagnostic test to assess the status of the immune system.
LuxFiat Therapeutics
Developing gene therapies to treat genetic causes of blindness.
Carousel Therapeutics
Developing a universal CAR-T targeting system for the treatment of relapse and refractory solid tumors.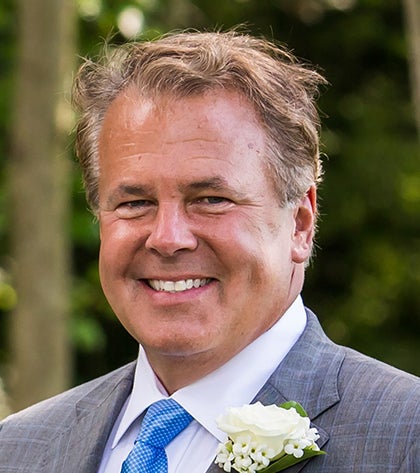 Eric Corkhill
Eric Corkhill is a 40-year veteran of the healthcare IT industry dedicated to developing clinical applications and products that improve decision making or care delivery. He is a serial entrepreneur who has experienced repeated success, with five of his previous companies exiting with a combined value of close to $500 million—Neuralert Technologies will be his 7th startup. Neuralert's ability to address the worldwide problem of death and debilitation caused by delays in treating strokes struck a chord with Eric, and motivated him to join the founders Dr. Steven Messe and Dr. James Weimer, and CTO, Det Ansinn, to execute on the company's vision. "Stroke is a treatable event," Eric explained, "but only if care is delivered in time. Neuralert's ability to successfully detect stroke symptoms and speed treatment has the potential to save thousands of lives a year. Just as importantly, Neuralert can help people retain their health and independence, and make a return to their normal lives faster." The Neuralert team completed a successful test of their technology in 2019 at the Hospital at the University of Pennsylvania and are starting their second study in 2021. In parallel, the company will be approaching the FDA to seek clearance for Neuralert device towards delivering better care for patients at risk of stroke.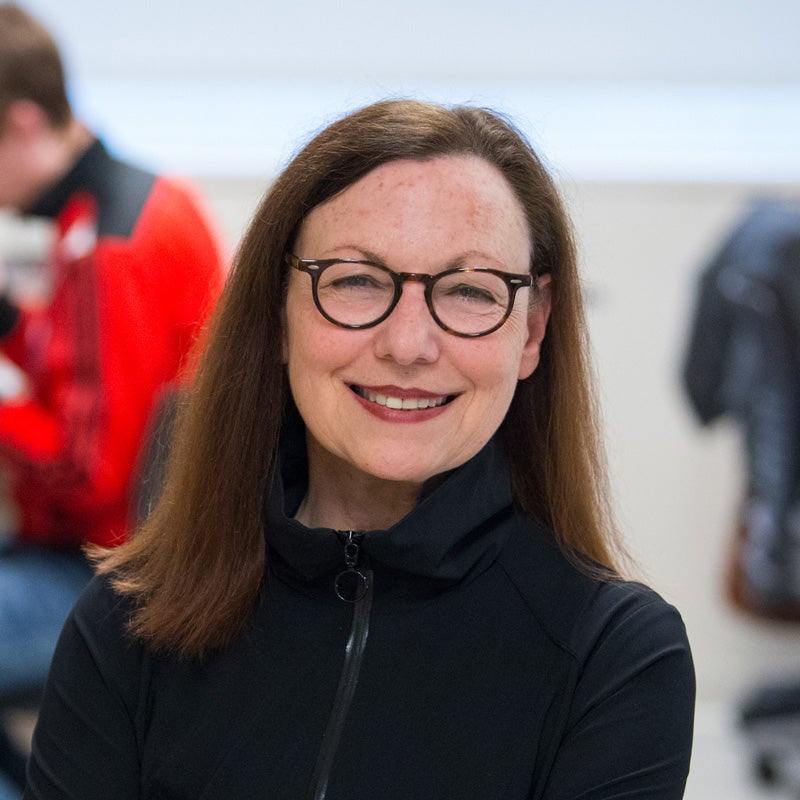 Shelley Berger, Ph.D.
Shelley Berger, Ph.D., is the Daniel S. Och University Professor at University of Pennsylvania (Penn) and is a faculty member in the Cell & Developmental Biology Department and the Genetics Department in the Perelman School of Medicine, as well as the Biology Department in the School of Arts and Sciences. Dr. Berger also serves as founding and current director of the Epigenetics Institute at Penn School of Medicine. In 2019, Dr. Berger with Philipp Mews, PhD, a graduate student at the time in the Berger Lab, founded EpiVario based on their research utilizing neuroepigenetics to develop novel treatments for a variety of neuropsychiatric disorders, including PTSD, anxiety, drug addiction and other addictive behaviors. For Dr. Berger, one of the most rewarding aspects of working on EpiVario is the potential impact it can have on society. "There are, sadly, enormous numbers of people world-wide suffering from these conditions", says Dr. Berger, "Our approach could help to alleviate the powerful negative impacts on the health and lives of individuals and their families." This is the core mission of EpiVario that drives progress forward. Even during a year like 2020, with the challenges brought by a global pandemic, the company has advanced their pre-clinical research in both addiction and anxiety. EpiVario was also selected as a finalist in 2020 for the "Nature Spinoff Prize" jointly awarded by Nature/Merck to recognize excellence in academic entrepreneurs. Dr. Berger displays her strong leadership skills by noting the team effort involved in the startup's success. "I am also proud of our team of founders, our CEO Thomas Kim who is truly dedicated to our mission, our great group of advisors, both scientific and business, and our wonderful collaborators who extend our ability to test important questions in the best pre-clinical models." As an academic leader and entrepreneur, Dr. Berger welcomes the opportunity to learn from each step of her startup experience and eagerly shares those lessons learned with her peers and students at Penn.
The PCIV Team has been an exceptional partner to FloBio since the company's inception. Over my two and a half years with FloBio, I have had the privilege of working with some of the most skilled, supportive, and business minded individuals on the PCIV Team. Our Business Lead, Bhavana Mohanraj, has played an invaluable role as business advisor while actively participating as a core member of the FloBio Team! PCIV and Bhavana have made this journey all the more rewarding for me as a first-time entrepreneur.
Jerri Ann Thatcher, CEO of FloBio
So, we were facing what is not an unusual challenge in academia. We had an exciting set of ideas, each with great potential to advance the field both in programmatic and research directions. Yet from a faculty position alone, we had limited means by which to scale them out. Nor really did we have the time nor expertise to figure all that out creatively. With our colleagues at PCI Ventures, though, we were able to keep focused on working the ideas, and then tap their deep expertise and welcoming, warm candor, allowing us to scale out in ways otherwise not possible. That scaling out has allowed for much greater impact of our collective thinking, while making possible greater social impact as well as research into some fundamental professional behaviors. I'm very grateful for all the experience and guidance PCI has made available to us, and with very good humor throughout!
Dr. Michael Johanek, Founder of School Sims, LLC, and Sapience Leadership, LLC; Senior Fellow, Graduate School of Education; Director, Mid-Career Doctoral Program in Educational Leadership
For close to a decade I have had the honor of working with PCI Ventures staff and their associated companies. It's truly an amazing feeling to be a part of the early stages of company evolution and work on new tactics to help format the business banking segment. The team directed by Michael Poisel is always knowledgeable, courteous, and willing to go above the standard in order to cater to the various companies. I am impressed more and more every year by learning the challenges that the teams overcome in order to get their priceless ideas turned into full strength companies. Without PCI Ventures many of these new companies would not be able to develop into self-standing businesses. I look forward to the next decade of partnerships and our joint commitment to grow together.
Ron J. Iorii Jr., Relationship Manager, AVP, Business Banking Group at Citizens Bank