Lisa Wittmer, Ph.D. has more than 20 years' experience and a demonstrated track record in leading development from early stages through to licensing, registration and commercialization of new therapeutics.
Throughout her career, Dr. Wittmer has held executive and senior management positions in research & development, product strategy, regulatory strategy, scientific assessment, portfolio development and operations at established and emerging, public and private companies. Dr. Wittmer has achieved clinical trial approval, marketing authorization and new indications for more than fifteen currently marketed products. Additionally, she has completed diligence of over 100 pharmaceutical or biotech products, and advised on valuation and deal/partnership structures for product/company acquisitions.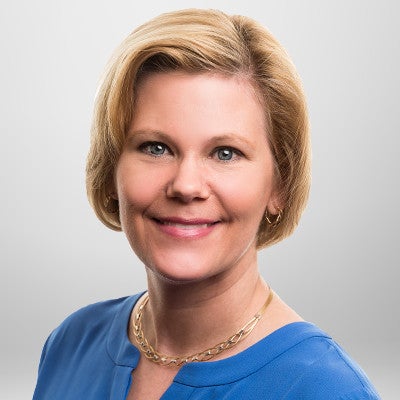 Dr. Wittmer founded Theorogen, LLC, a consulting company focused on emerging life sciences companies seeking strategic advice on their development, regulatory or partnering strategies. Previously, Dr. Wittmer was Chief Operating Officer and Director at AMO Pharma Ltd, a privately-held, start-up biopharmaceutical company focused on rare diseases; Partner at NeXeption LLC, a biopharmaceutical portfolio management company; and Vice President, Global Regulatory Affairs & Compliance at Ceptaris Therapeutics, a privately-held, mid-stage biopharma company focused on treatment of cutaneous T-cell lymphoma. Additionally, Dr. Wittmer was Vice President, Global Regulatory Affairs and R&D Due Diligence, followed by General Manager, for the Emerging Products Business Unit at Shire Pharmaceuticals, where she led several multidisciplinary teams in developing a portfolio of early and mid-phase specialty and rare disease therapeutic candidates.
Dr. Wittmer continues to support the life-science start-up community in Pennsylvania by serving as a Mentor-in-Residence at University of Pennsylvania's Center for Innovation and an advisor to Dreamit Ventures' HealthTech program, which is focused on growth-stage digital health, medical device and diagnostic startups. Prior to being appointed a Howard Hughes Fellow at Duke University, Dr. Wittmer earned a Ph.D. in Molecular Biophysics and Neuropharmacology from Washington University School of Medicine in St. Louis; a M.S. in Chemistry from Washington University in St. Louis; and a B.S. in Chemistry and Mathematics from the University of Detroit.