Ruby Chandy is currently the CEO of Lumina Advisory Services, providing consulting, panel/speaking, and advisory services to private equity and venture firms and their portfolio companies, and to C-level executives.
Ruby Chandy was formerly President of the Industrial Division and a Corporate Officer of Pall Corporation, a $2.7B NYSE company. Pall was acquired by Danaher Corporation in 2015. Ruby was responsible for a $1.3B global filtration and separations business with 5 business units and 5000 employees serving diverse global industrial markets.
Prior to Pall, Ruby was a Division general manager at Dow Chemical, Thermo Fisher Scientific, Boston Scientific, and Millipore. She also served in Chief Marketing Officer roles at Dow Chemical, Rohm and Haas, and Thermo Fisher Scientific.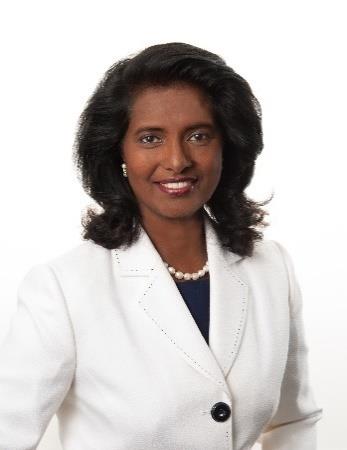 Ruby has over 10 years of public company board experience. She currently serves on the Ametek Inc. (AME) Board since 2013 and the Flowserve Corporation (FLS) Board starting in 2017. Ruby previously served on the Idex (IEX) Board from 2006-2013.
In 2017, Ruby joined the Executive Advisory Board of Gryphon Investors, a middle market private equity firm based in San Francisco. Ruby has also served on the non-profit boards of the MIT Sloan Alumni and Unicef New England. Ruby received her Bachelors degree in Materials Science and Engineering from MIT, a Masters Degree in Materials Science and Engineering from Northwestern University, and a Masters degree in Business from the MIT Sloan School. She resides in Philadelphia, PA with her husband and daughter.