Tom Crowley is a seasoned venture/private equity investor, entrepreneur, and corporate executive whose 40+ years of diverse business experience have spanned a broad array of consumer and commercial industries, with special concentrations in digital/online media, telecommunications, computer software/services, and information systems/technologies.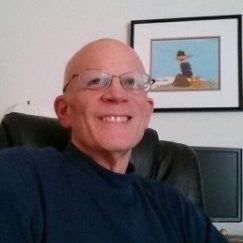 Beginning his career as a marketing/operations executive and entrepreneur in cable television and consumer information services, Tom earned a reputation for anticipating consumers' response to technological change and advised major corporations on the strategic use of digital technologies. He subsequently co-founded or helped start a series of related entrepreneurial companies and then, after 15 years, migrated into venture and private equity investing.
Tom served for 12 years at GE Capital, first as a corporate finance and business turn-around specialist before shifting his focus to private equity and venture investing. He became an early advocate of Internet investing at GE, organizing and running an in-house venture capital fund specifically for that purpose. He later merged the fund into GE Equity, where he became a managing director, overseeing telecom and IT investing, before leaving to become a founder or
managing partner for multiple private venture capital firms.
Over his career, Tom has started, invested in, advised, or acted as board member for well over 100 startup and early-stage companies. Now in "semi-retirement," he continues to freelance as a strategic advisor, board member, and operating troubleshooter for entrepreneurial companies and serves as an entrepreneurial coach and CEO mentor as part of the PCI Ventures Mentors-in-Residence program and the Mentor Connects program sponsored by PACT and BFTP.
Tom received a BA degree in Economics from Williams College and both an MBA and MA in Mass Communications Theory from Stanford University.