PCIV Spotlight 2021
The PCI Ventures 2021 Annual Report
About PCI Ventures
We provide a wide-ranging suite of products and services to support the development of early stage companies based on technologies and business ideas created at Penn as they make their way towards commercial success.
PCI Ventures actively seeks entrepreneurs to lead our portfolio companies and investors to provide funding for new ventures in development.
Learn More
Our Mission
PCI Ventures, a division of the Penn Center for Innovation, helps maximize the potential of Penn's pioneering research to benefit the University, the investigative team, and society through the creation and stimulus of entrepreneurial endeavors at Penn.
PCIV Resources
Addressable market analysis
Corporate governance support
Commercialization grant assistance
Marketing material development
Company registration
Education programs
Entrepreneur coaching
Executive-level recruitment
Fundraising support
IP strategy development
Legal agreement templates
Mentors in residence
Preferred vendor relations
Strategic partner outreach
Weekly office hours
Workshops
2021 Statistics
292
Current Company Team Members
>$31m
Raised by 18 PCIV Supported Companies
$376k
TOWARDS SPONSORED RESEARCH CONDUCTED AT PENN
Overall Statistics
73
COMPANIES HAVE RECEIVED FUNDING
>$349m
In cumulative funds raised
>$25m
TOWARDS SPONSORED RESEARCH CONDUCTED AT PENN
67
UNIQUE SOURCES OF FUNDING
New PCIV Supported Companies
AltruMed
Focusing on medical technologies in the harm reduction space and developing an armband that detects an opioid overdose and automatically injects the antidote.
Elais Therapeutics
Developing small molecules to treat KRAS mutant lung cancer.
EmboVent
Removing the embolic load from the heart during open cardiac surgery with a novel heart vent catheter.
FluidiSpec
Developing microfluidic and nanofluidic systems for protein and metabolite diagnostics.
Forsagen
Developing biomaterial-directed tissue sealing approaches for the long-term health and preservation of orthopedic tissues.
LEDEN
Developing a self-powered tissue healing dental implant system to treat and prevent peri-implant diseases.
Mentalic Labs
Expert translation of lab-tested protocols into field-verified programs to uncover novel insights for coaches and players that are statistically proven to make or break team synchronicity and success.
Rafias
Novel therapeutics to treat cocaine addiction and other substance abuse disorders.
TheraVal
A novel liver-derived organoid platform that enables the company to develop and validate potential therapeutics for NASH and other hepatic diseases.
Vasowatch
Early postpartum hemorrhage detector device to make childbirth safer for women.
Versatilis
DOTA-based universal immune receptor for cancer cell therapy.
VitalCore
Providing healthcare providers with a single centralized dashboard for all HL7 medical device data using existing network infrastructure which enables real-time troubleshooting of EHR data loss issues.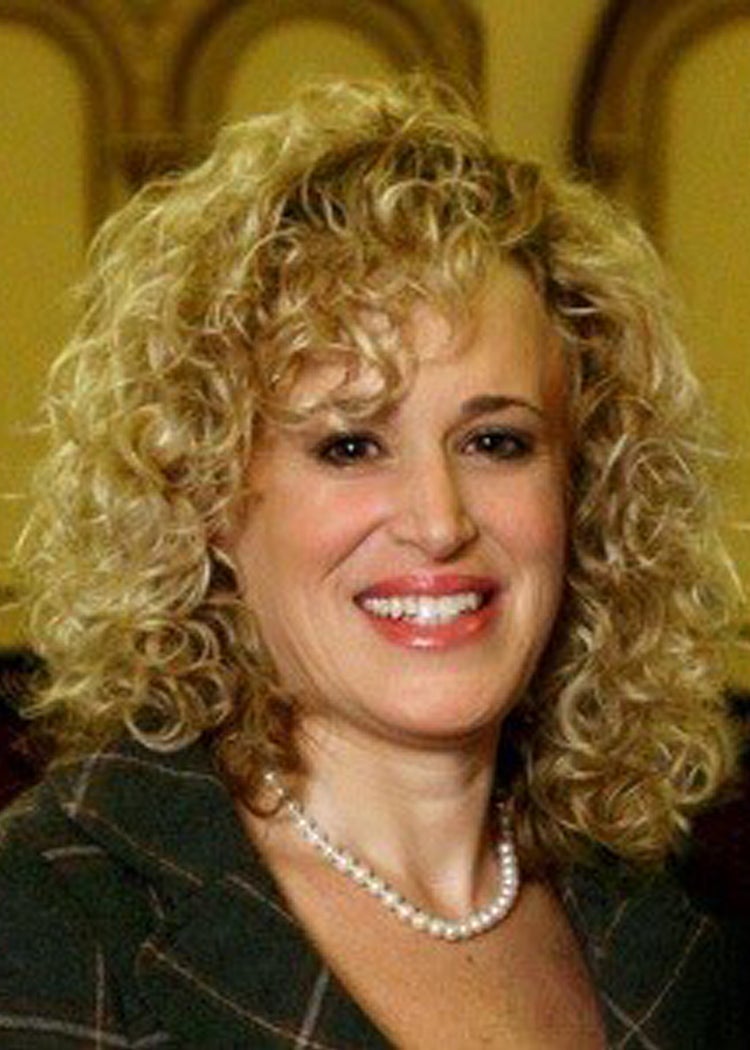 Adriann Sax
Adriann Sax is the CEO of Vetigenics, an animal health biotech company committed to developing "best in class" novel antibody-based immunotherapies to treat cancer and chronic diseases of pets. When Adriann met Vetigenics founders Nicola Mason BVetMD, PhD and Donald Siegel MD, PhD of the Perelman School of Medicine, she knew it was the right fit. The opportunity to pair her 25+ years in biopharma and education in animal health with their scientific expertise was a perfect match to execute on the company's exciting vision!
Adriann loves to build effective teams with diverse functional expertise who are committed to achieving the company's vision and willing to jump in to solve problems. Moreover, her greatest satisfaction, and what drew her to the role of CEO, is sharing the team's continued progress and success while learning something new every day.
"Our greatest reward is finding better, safer therapies for our "best friends" to enhance and extend their lives," Adriann shared, "… and in doing so we can learn new and innovative ways of advancing treatments for serious diseases like cancer for the human parents that love them."
Read more about Vetigenics' accomplishments in 2021 in their Highlight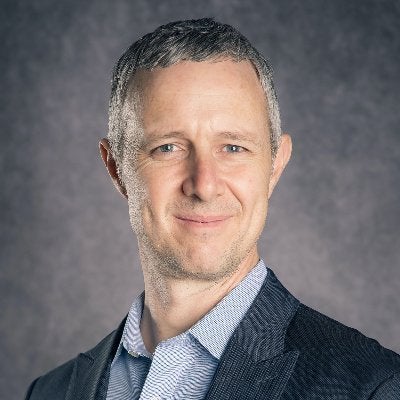 Dan Rizzuto, PhD
Dr. Dan Rizzuto always had a professional dream of bringing neurotechnology innovations to patients. After years of collaborating with Dr. Michael Kahana, Professor of Psychology in the School of Arts & Sciences at the University of Pennsylvania, the team recognized that a novel technology they were developing had the potential to treat memory loss, and so they co-founded Nia Therapeutics to bring this treatment to patients.
Nia is developing first-in-class therapeutic devices to restore memory after brain injury and/or degenerative disease. As CEO, Dan has led the Nia team to complete the design phase of their commercial neurostimulation platform, which includes an implant for sensing and stimulating the brain, an earpiece for controlling therapy delivery, and a cloud-based AI system for personalizing the therapy for each patient.
Dan is passionate about the future of neurotechnology and believes "that brain sensing, and stimulation technologies can be used to rehabilitate our bodies and minds, enhance our physical and mental capabilities, and will ultimately transform our understanding of what it means to be human." As for Nia's future, the next phase of the company's development is focused on setting up manufacturing and conducting preclinical studies to demonstrate safety before seeking FDA approval to begin their first clinical trial.
Read more about Nia's accomplishments in 2021 in their Highlight
In the internet-of-medical-things, the risks and costs associated with obtaining regulatory approval and clinical adoption make company formation and commercialization a practical step along the pathway of technology transfer. While I want my research to have real-world impact, the problem for academics like me is that starting a company is time consuming and not without risk – PCI Ventures is the solution.  PCI Ventures reduces my overhead in company formation and provides much needed early-stage advice to best position the company for success.  They expertly facilitate corporate structuring, CEO recruitment, fund raising, de-risking, commercialization planning, and so much more.  All academics should leave their comfort zone and form a company through PCIV – success or failure, it will give you a new perspective on academic pursuits.  Personally, I've co-founded multiple companies through PCIV (c/o Bhavana Mohanraj) — and can't wait to do my next PCIV UPstart to maximize the likelihood my academic pursuits have real-world impact.
James Weimer, co-founder Neuralert and co-founder Vasowatch
As a start-up, having access to the resources provided by PCI Ventures has been invaluable. Being able to leverage their experience, connections, and having someone to ask advice has been invaluable. They have also been a huge help when it comes to contracts and other operational assistance. I would highly recommend this partnership to other early-stage companies.
Brian Biddulph-Krentar, Chief Strategy Officer, SchoolSims
PCI Ventures and its team have been invaluable supporters, sources of wisdom and encouragement to me as I acclimate to my new role as the director of the Pennovation Center. From the time I arrived, they have readily shared their collective expertise, professionalism and historical knowledge pertaining to the Center and its ecosystem. They are a fantastic group of leaders, innovators, and all around great people–I couldn't imagine doing this work without their collaboration and backing!
Kirsten King, Director of the Pennovation Center, 76 Forward