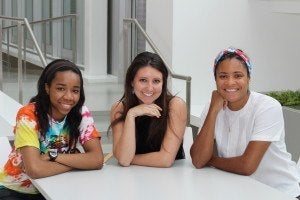 Blog Post 1 — Building our Pilot Program
A vital point in building LocalAventura was the decision to launch a pilot program. We hoped to use this pilot to both build customer credibility and a loyal customer base, as well as to learn more about what type of client our business appeals to and how we should be reaching them.
We sourced clients for our pilot from our family, friends, and friends of friends who we knew had travel plans to Latin America in the coming months. We held preliminary phone calls with each client to discuss their travel preferences and styles, and what they would be looking for in a vacation to the region.
In our search for clients we learned that our business model appeals more to the spontaneous traveler—that we are not well positioned as travel agents for hire, but rather as a resource that our clients can use to connect them to unique and special experiences throughout their travels.
Blog Post 2 — Our First Client
We secured our first client two weeks after beginning the pilot program. As a friend of Andrea's he was open to and enthusiastic about learning more about what our platform could offer him on his travels to Latin America.
When we interviewed our customer before his trip, he mentioned that, for him, the biggest issue with traveling and tours was not that there was not enough options available, but rather that there was just too much information to sort through. He said that, when he travels, it's not that he doesn't want the authentic, local experience, but that it is just too difficult to track it down.
Speaking with our pilot customers help confirmed for us that our value proposition can be successful, and that there is definitely an existing market for our idea.
Blog Post 3 — Fireside Chats with Industry Experts
Over the course of iCorps we have had the opportunity and the privilege of speaking to several industry experts. These have been people who have lived in Latin America, worked for a startup in Latin America related to tourism, gone through startup accelerators in the region, and started businesses in various Latin countries.
Our biggest takeaways from these conversations have been that Latin America is an extremely diverse market that changes drastically from country to country. With business policies as unique as the cultures that inhabit it, the continent certainly contains some countries that are far more welcoming to a venture such as ours than others.
With that in mind, we have learned that we cannot expect to target and launch across the entire continent all at once. We instead must begin in the countries that are better set up for our offering (from a legal and market perspective), and only expand across the continent when our business capabilities permit.
Blog Post 4 — Targeting Millennials
In our search for potential clients, we reached out to many Penn undergraduate students who were getting ready to leave for a semester abroad in South America. Many were completing an abroad program in Argentina, but were still looking to travel around the continent on weekends. Thus, we set up calls with them to see if we could provide them with the experience they were looking for.
In speaking to one such undergrad, we became even more attune to the importance of spontaneity in travel plans for millennials. With the advent of platforms like Airbnb, there is less of a need to plan vacations in advance. After our conversation with several college-age millennials we noticed a value in providing a service that would allow our clients to book tours and activities while on the go. Where they could log onto our site while sitting in their hostel with nothing to do for the afternoon, find a tour happening in the next 30 minutes, book and pay for it online, and simply show up for an authentic experience they could not have gotten from anyone else.
Blog Post 5 — Utilizing the Wharton Entrepreneurial Network
One of the biggest themes in all of our conversations with industry experts has been to utilize the network in the startup and business world that graduating from Wharton gives you. Before we are at the stage where we apply to robust accelerators, we were advised to use our personal and university networks to speak with fellow alumni that could provide similar mentorship, without needing to provide equity.
A common suggestion we received was to attend as many tech meetups, large industry conferences, and speed dating events with developers as possible, as those are a great location to look for new team members and supporters. We were advised that, if we behave like simply the "scrappy Wharton people" that we are, we will find success in networking.
Blog Post 6 — Looking Back and Launching Forward
Thinking back on the last couple of months at iCorps, our company has changed significantly. Before iCorps, we were an idea. Now, we have our early customers, a fully-functioning website, a team of five, and a pilot program that we are using to confirm our business model.
Looking into our next several months, we plan on completing our pilot with several customers to help understand where we can add the most value, whether it be in instant booking, travel guidance and advice, or curating a list of authentic local guides. Additionally, we are building up our network of tour operators to ensure that we have a diverse array of local guides to put onto our platform before we launch. Next we are planning a more formal launch of our service for this fall with a full social media strategy to support it. Keep an eye out on www.localaventura.com! And in the meantime, if you know anyone who has traveled to Latin America in the last two years or will be in the next six months, we'd love to speak with them at andrea@localaventura.com.