On October 7, 2022, Jon Epstein, M.D., William Wikoff Smith Professor of Medicine, Executive Vice Dean and Chief Scientific Officer, Perelman School of Medicine and Senior Vice President and Chief Scientific Officer, University of Pennsylvania Health System, was the keynote speaker for Life Sciences Pennsylvania's event: Life Sciences Future – Biopharm.
The hybrid event served as an opportunity for life sciences professionals to connect, network and learn from experts in the field. Rebecca Guzman, Duane Morris, was the moderator for Epstein's keynote speech.

During the session, Epstein presented his research, which involves using in vivo CAR-T cell therapy to target cardiac fibrosis. He also discussed the future of healthcare and emphasized the shift towards more personalized care.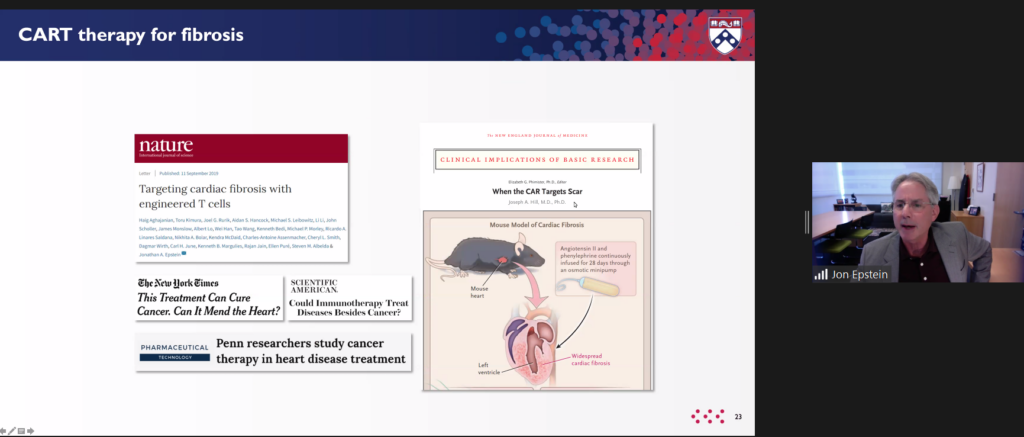 In addition to explaining his own research, Epstein mentioned Capstan Therapeutics, a Penn spinout created with the goal of incorporating mRNA into CAR-T cell therapy, for which is a co-founder. Learn more about Capstan here.