PCI Fellows is an experiential education program open to graduate students, postdoctoral fellows, and in exceptional cases, junior research staff at Penn. PCI Fellows get exposure to a wide range of emerging technologies and commercialization opportunities in the life sciences, physical sciences, nanotechnology, and more. The program runs on an annual cycle.

Upon graduating, fellows go on to careers in technology commercialization in fields such as IP Law, technology transfer, medical writing, consulting, industrial research, and startup founding. Many fellows continue in academic careers with a deep understanding of commercialization opportunities for their research.
Meet our phenomenal 2021/2022 PCI Fellows graduates below: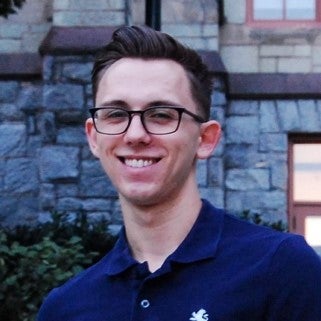 James was raised in New Jersey and completed his undergraduate education in Physics at Stony Brook University. He is studying machine learning applications to materials engineering with Prof. Vivek Shenoy. The group focuses on materials and mechanics in biological cells, especially relating to nuclear chromatin.
Materials Science
School of Engineering and Applied Science
3rd year doctoral student
PCI Fellow 2021/2022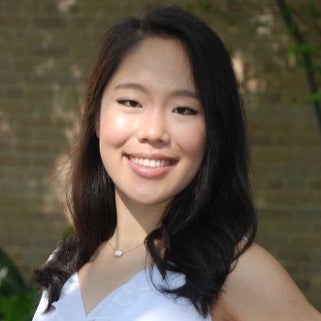 Lori was born and raised in Dallas, Texas. She graduated from Yale University with a B.S. in Molecular Biophysics and Biochemistry and is currently a second-year medical student. Lori is passionate about medicine and technology and has experience working with biotech startups and medical devices.
Medical student
Perelman School of Medicine
PCI Fellow 2021/2022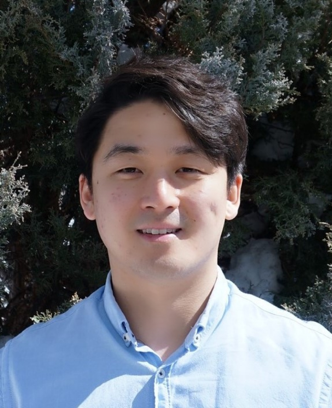 Joe was born in South Korea and was raised in Chicago. He graduated from the University of Illinois at Urbana-Champaign with a B.S. in Biomedical Engineering. He now works in Equity Research in Biotech at RBC Capital Markets in New York.
Radiology
School of Medicine
Postdoctoral researcher, Cormode lab
PCI Fellow 2021/2022
Ana grew up in Santa Cruz, Bolivia, and graduated from Rochester Institute of Technology with a B.S. in Biomedical Engineering. She started as a PCI Fellow in her 5th-year Bioengineering Ph.D. candidate in Dr. Robert Mauck's lab. She now works as an Associate at Soleus Capital Management, L.P., a healthcare investment firm primarily focused on the innovative areas of life sciences.
Ph.D., Bioengineering
Doctoral student in Mauck Lab
PCI Fellow 2021/2022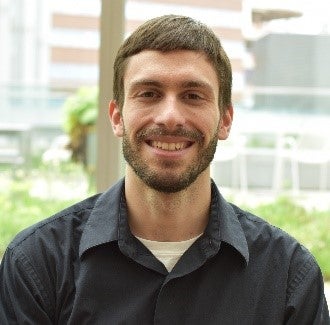 Brendan grew up in Lancaster County, Pennsylvania, and has a BSE and an MSE in Bioengineering from the University of Pennsylvania. He is currently a research specialist in the Department of Orthopaedic Surgery and a Ph.D. student in the Department of Bioengineering in Dr. Robert Mauck's lab. He is interested in fostering biomedical technologies' translation into clinical and commercial use.
Orthopedic Surgery
Perelman School of Medicine
Research Specialist
Doctoral student in Bioengineering
Robert Mauck's lab
PCI Fellow 2021/2022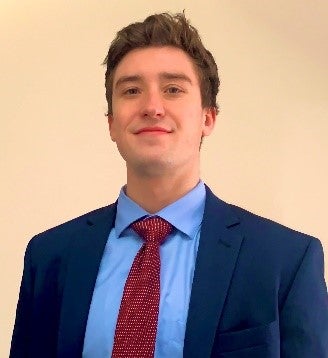 Tim grew up in suburban Philadelphia and graduated from Duke University with a BSE in Mechanical Engineering and a B.S. in Economics. He partcipated as a PCI Fellow while a Master's student in Mechanical Engineering and Applied Mechanics, concentrating in robotic and mechatronic systems and working in Mark Yim's ModLab. Tim was interested in using research innovations in academia to design practical products. He now works as a mechanical engineer at biotechnology research company Agilent Technologies.
Mechanical Engineering
M.Sc., School of Engineering and Applied Science
PCI Fellow 2021/2022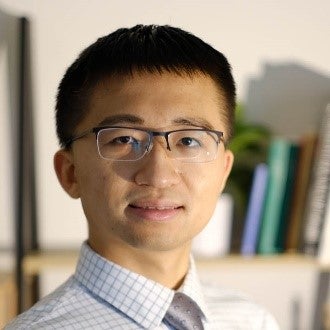 Yaoyu grew up in China and completed his B.Sc. in Cell and Molecular Biology at the Chinese University of Hong Kong. As a PCI Fellow, he was in his 4th-year Ph.D. student in the Cell and Molecular Biology program, developing methods to enhance the efficacy of natural killer cells in cancer immunotherapy. He is now a Technology Specialist, IP-Law at Clark+Elbing LLP, an IP law firm representing clients at the forefront of scientific discovery and technological innovation.
Cell and Molecular Biology
Ph.D., Perelman School of Medicine
Dr. Chi Dang's Lab at Wistar Institute
PCI Fellow 2021/2022
If you are interested in learning more about the PCI Fellows Program or applying, read here.