PCI Fellows is an experiential education program open to graduate students, postdoctoral fellows, and in exceptional cases, junior research staff at Penn. PCI Fellows get exposure to a wide range of emerging technologies and commercialization opportunities in the life sciences, physical sciences, nanotechnology, and more. The program runs on an annual cycle.

Eleven fellows were admitted to the 2023/2024 cohort out of a large application pool. Upon graduating, fellows go on to careers in technology commercialization in fields such as IP Law, technology transfer, medical writing, consulting, industrial research, and startup founding. Many fellows continue in academic careers with a deep understanding of commercialization opportunities for their research.

Read about our incredible Fellows, their areas of research, and their background below:

2023/2024 Fellows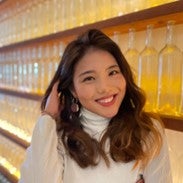 Born and raised in China, Cynthia speaks fluent Mandarin. She double majored in biology and criminology/law and has always been passionate about translational research and making a real-world impact by bringing innovative solutions from labs to patients.
She has research experience in protein engineering, Next-generation sequencing (NGS), and using CRISPR-Cas9 loss of function screening to identify genetic regulators. One fun fact, she drove from Seattle to Southern California twice within two years at the beginning of her undergrad years.
MS/SEAS/Bioengineering MSE/1st year
PI: Gerd Blobel Pediatrics/CHOP, Hematology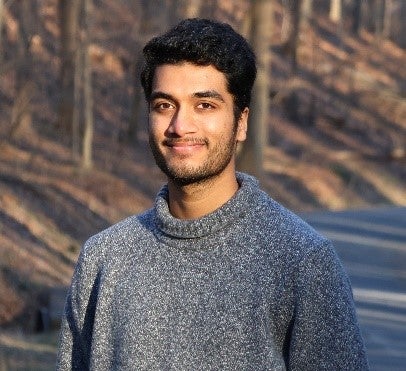 With roots in India, Aditya is a first-year master's student in MEAM-Robotics at Penn Engineering, with a deep passion for Autonomous Vehicles and AI applications.
He enjoys 3D printing and golfing to de-stress, and I look forward to learning about developing and marketing products and ideas as a PCI Fellow! Fun Fact: in 2021, Aditya put in a hole-in-one, becoming the youngest and fastest player to put in a hole-in-one in his home club's history.
MS/SEAS/MEAM
PI: Jennifer Lukes SEAS/MEAM-Robotics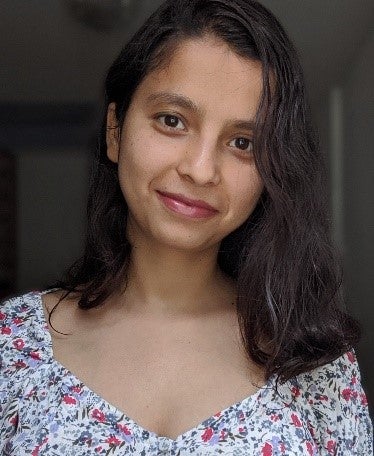 Born and raised in the mountains of Nepal, Rupa moved to UPenn for my Ph.D. She studies worm embryos to investigate how cell types change during evolution. She is interested in learning more about bridging the gap between bench research and real-world impact by learning more about tech transfer as a PCI fellow. One fun fact about Rupa – she had a really close encounter with a leopard in the wild when she was 7!
DOC/SAAS/ Biology/4th year
PIs: John I Murray Genetics/PSoM
Junhyong Kim/ Biology/SAAS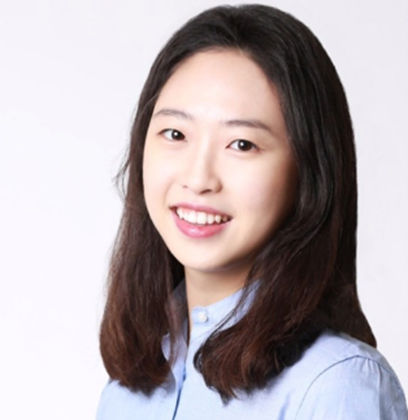 Born and raised in Indonesia, Sung Yeon first came to the US to attend Boston University where she majored in mechanical and biomedical engineering. Currently pursuing a PhD in Bioengineering, Sung Yeon is studying the biophysical regulation of macrophages in musculoskeletal systems. She is passionate about ensuring biotech solutions end up in the hands of patients who need them. Outside the lab, Sung Yeon loves traveling to new places and quilting.
DOC/SEAS/Bioengineering (BE)
PIs: Robert L. Mauck Bioengineering and Carla R. Scanzello, PSoM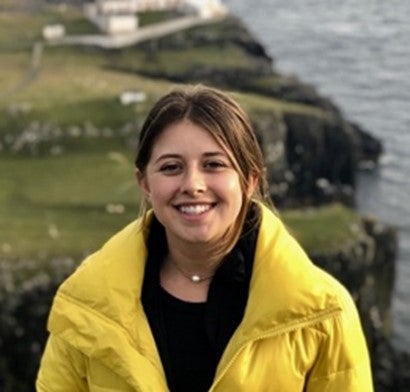 Sonia attended Wesleyan University where she double majored in Biology and French. After obtaining her B.A., Sonia spent several years researching epigenetic regulation of addiction. Sonia matriculated into her Ph.D. at UPenn in 2019 and now studies neuroimmunology. Sonia is a certified scuba diver and recently dove with moray eels!
DOC/PSOM/BGS
PI: Chris Bennett Psychology/ PSOM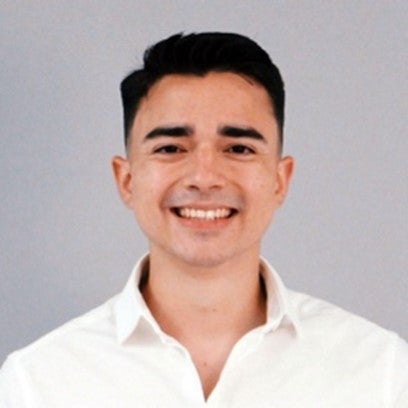 Born and raised in southern California, Antonio moved to upstate New York to obtain his B.S. in Fiber & Polymer Science from Cornell University. He matriculated into a Ph.D. in Materials Science & Engineering at Penn in 2021.
His research focuses on developing functional and smart textiles from novel materials. Outside of the lab, Antonio enjoys apparel design!
DOC/SEAS/MSE/ Second year
PI: Shu Yang – MSE, SEAS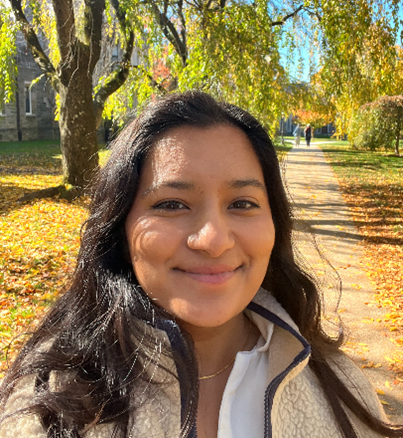 Born in South India and raised in Boston, Hemma moved to Philly to obtain her B.A. from Bryn Mawr College. Her interest in structural biology was piqued when she conducted research on the structure of HIV proteins.
Her research lies at the intersection of computational structural biology and genomics. Hemma is excited to contribute to the tech transfer process at Penn. Outside of lab, Hemma enjoys biking along the Schuylkill River Trail, playing DND with her friends, and reading for fun.
DOC/PSOM/BGS-BMB/2nd year
PI: Kai Wang Pathology & Bioinformatics, CHOP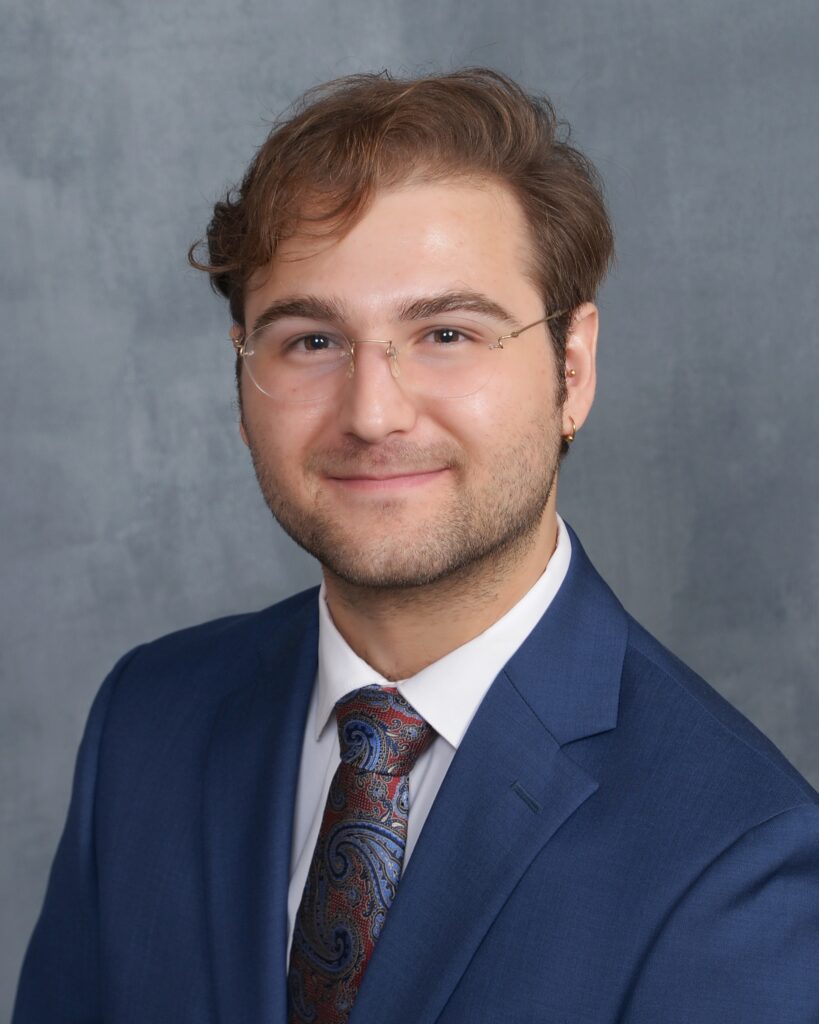 Nicholas is a Philly native of Italian-American descent. He attended Philadelphia University (now Thomas Jefferson University) studying chemistry on a pre-med track. After graduation, he worked in the chemical industry, then at CHOP in the center for fetal research.
He works full-time as a research technician studying the molecular biology of coronaviruses while pursuing a master's degree in biological chemistry part-time. Nick loves to cook when he is not spending quality time with his partner and cats.
MS/Chemistry/SAAS/3rd year
PI: Susan Weiss /Microbiology/PSOM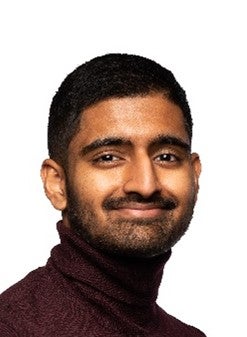 Originally from New Jersey, Ritik got a B.S. in Biological Sciences from the University of Chicago before starting an MS in Biotech at Penn.
Ritik's academic interests include genetics and biotechnology. A fun fact is that he likes reading Sci-Fi and Philosophy!
MS/SEAS/BE & CBE/ Master/1st year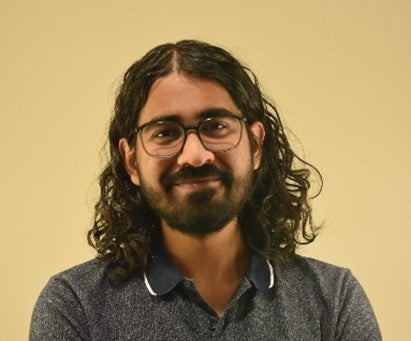 Born and brought up in India, Hardik earned his undergraduate degree in Chemical Engineering from the Manipal Institute of Technology. Currently pursuing a Masters in Bioengineering, he possesses a strong curiosity for tech transfer and aspires to work at the intersection of technology and healthcare.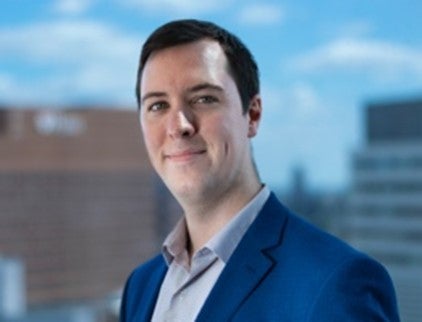 Nick grew up in Bethesda, MD and got a bachelor's in Biochemistry from St. Mary's College of Maryland. He got his Ph.D. from Vanderbilt University for his work studying neuropeptide signaling mechanisms in motivational neural circuits. He currently is working on identifying novel targets for obesity treatments.
Chemistry
SAS
4th year doctoral student
Dmochowski Lab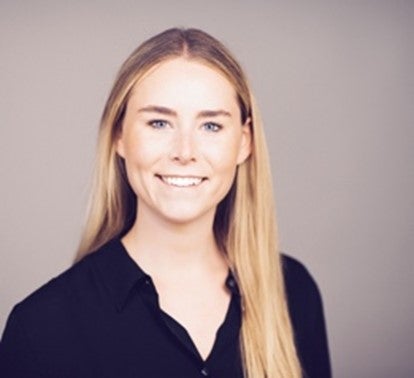 Originally from Boston, Helen received her B.A. in anthropology and global health and health policy at Princeton University. After working for several years at a start-up biotech company, Helen received her M.S. in narrative medicine from Columbia University.
As a Ph.D. candidate in microbiology at Penn, Helen studies the basic biology of coronaviruses and the innate immune system.
DOC/PSOM/BGS-CAMB-MVP/2nd Year
PI: Susan Weiss /Microbiology/PSOM
If you are interested in learning more about the PCI Fellows Program or applying, read here.