The Penn Center for Innovation is often the behind-the-scenes force promoting Penn discoveries, innovation, and technology. With this blog series, we're moving the amazing PCI staff into the spotlight to learn about what they do, what led them to PCI, and how their work helps the greater Penn community.
Our third spotlight shines on Michael Yocum of our Corporate Alliances team. Read the first and second People of PCI blogs.
What's your role at PCI?
I'm the Program and Compliance Manager for the Alliance group at the Penn Center for Innovation. Although people usually think of government and regulations when hearing compliance, I work on behalf of Penn to make sure we are meeting our obligations to our partners within our Alliance programs.
We work pretty dynamically as a group, so my day might consist of helping our licensing officers evaluate new technologies for whether they fall under certain programs, negotiating smaller agreements within the an Alliance's framework, or helping to manage our overall relationships with our partners.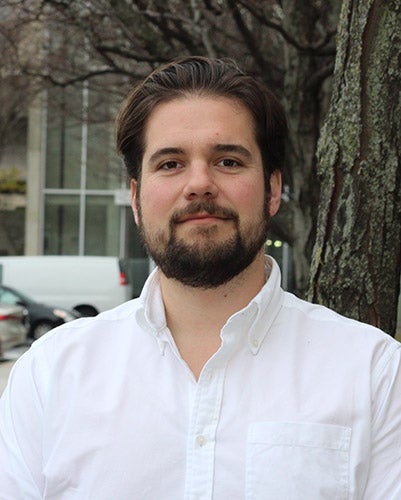 How do corporate alliances work?
Alliance programs are long-term, active collaborations between Penn and corporate or not-for-profit partners that focus on joint R&D and platform level investment. These are multiple year partnerships towards developing transformative technology to address an unmet need. In essence, we pair the commercialization expertise and resources of a corporate or not-for-profit partner with the R&D expertise and world class facilities here at Penn.
Our team then helps to manage these programs and relationships. We work to design and structure partnerships in ways that meet the interests and goals of partners and enable, rather than constrain, research by Penn investigators.
Who does PCI typically form alliances with?
One of the things that surprised me when I joined the Alliances team was the breadth of diversity in our partners. While some Alliances, like our alliance with Novartis, are with large and established companies, some of our most promising partnerships are with mid-size and start-up biotech companies. We really run the gamut in terms of type and size of partnerships.
What led you down this career path?
I've actually had a pretty unique road into technology transfer. Rather than a science background, my education has been in Japanese language and culture. I lived and worked in Japan for five years, and after coming back to the States, I worked professionally as a Japanese translator. I specialized in business and legal translation and worked for a Japanese law firm in center city, Philadelphia. Primarily an IP firm, we focused on representing non-Japanese clients in Japan. This included both technology transfer as well as business relationship development and management.
Now here at Penn I use a lot of those skills in helping to develop and manage our partner relationships while also adding to my skillset from a scientific and legal perspective. There's a lot of really exciting things happening within the alliances and Penn as a whole, and I feel privileged to be a part of that!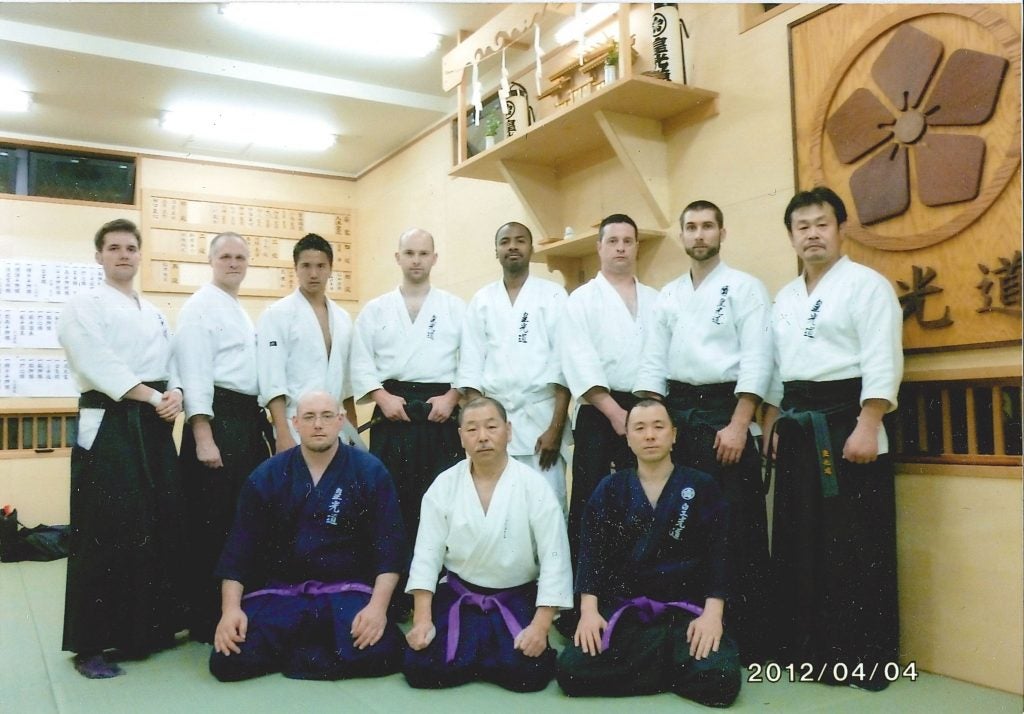 Tell us a fact about yourself
I have a 2nd degree black belt in Jujutsu. While living in Japan I had the opportunity to train in both Thai kickboxing as well as Jujutsu, the traditional Japanese martial art Judo grew out of. It's a bit different from the Brazilian Jiujitsu you'll see in the UFC or other MMA, but they both utilize the body's weight and leverage to control your opponent. I still train when back in Japan visiting friends.