PCI participated in Philly Tech Week 2023, an annual city wide festival focused on bringing the local technology, entrepreneurship and innovation communities together.
As part of Philly Tech Week, PCI and the Philadelphia Alliance for Capital and Technologies (PACT) co-hosted a special event called "The Future of Wearable Technology" at the Pennovation Center on May 9th. David Yonce, CEO of Cogwear, presented on Cogwear's headband, a lightweight, wearable device that sends signals from your brainwaves to a proprietary app. He mentioned the headband's future applications in monitoring behavioral health issues, Alzheimer's complications and more. Also during the event, Amanda Watson, Postdoctoral Fellow at the PRECISE (Penn Research In Embedded Computing and Integrated Systems Engineering) Center at Penn and founder of Luminosity Wearables, explained how her watch device can track glucose levels and help people lead healthier lifestyles.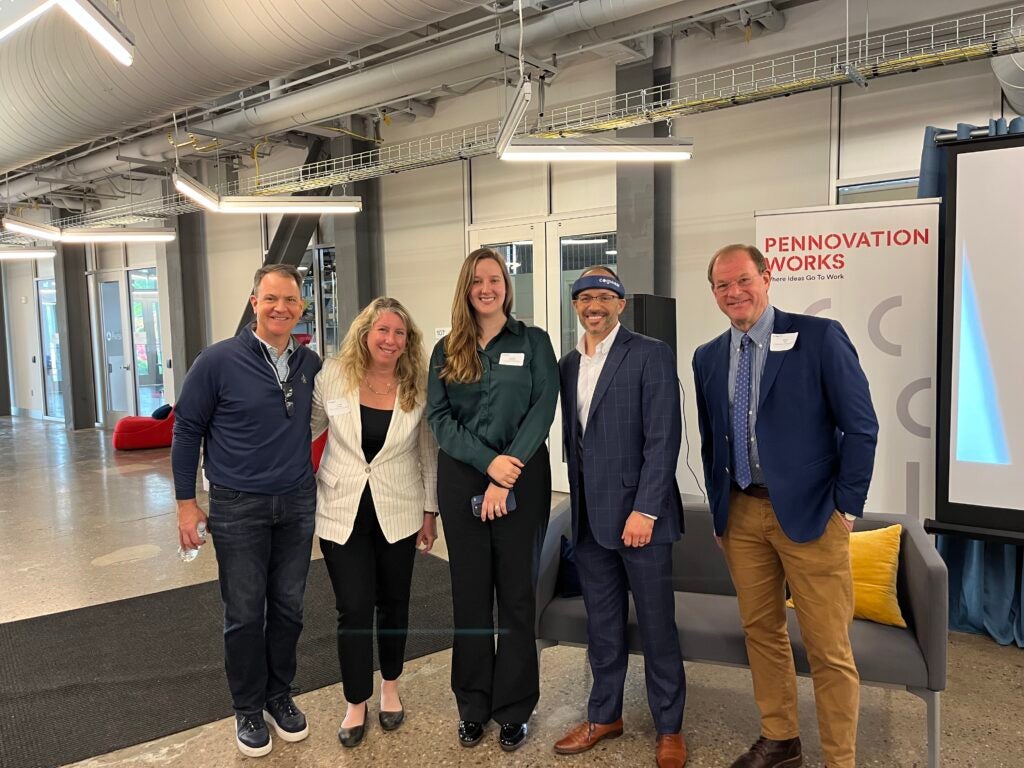 From left to right: Dean Miller, Laurie Actman, Amanda Watson, David Yonce, and Brian Litt.