On May 9th, PCI and the Philadelphia Alliance for Capital and Technologies (PACT) co-hosted the event "The Future of Wearable Technology" at the Pennovation Center as part of Philly Tech Week 2023.
Dean Miller, ACT CEO and President, spoke about entrepreneurship, innovation and leadership, and PCI's Chief Marketing, Communications, and Programs Officer Laurie Actman moderated the panel event with two Penn spinout companies. Denita Henderson, Managing Director of Pennovation Works, also spoke about the innovation ecosystem at Pennovation Works and Penn.
Brian Litt, MD, Professor of Neurology at Penn Medicine and co-founder of Penn Health-Tech, discussed how wearable technology can help doctors further improve treatment for their patients, and touched on new innovations that are changing the wearable tech industry.
As part of the panel, David Yonce, CEO of Cogwear, presented on Cogwear's headband, a lightweight, wearable device that send signals from your brainwaves to an app. He mentioned the headband's future applications in monitoring behavioral health issues, Alzheimer's and more.
Amanda Watson, Postdoctoral Fellow at the PRECISE (Penn Research In Embedded Computing and Integrated Systems Engineering) Center at Penn and founder of Luminosity Wearables, explained how her watch device can track glucose levels and help people lead healthier lifestyles.
Additionally, PCI attended the Technical.ly Builder's Conference at the Comcast Technology Center, which included a wide variety of panel discussions on Philly's tech and innovation sector. Denita Henderson, Managing Director of Pennovation Works, was featured on a panel at the conference called "How are Tech Economies Growing Now: RealLIST Connectors," where she shared her knowledge and experience about economic expansion in the tech space in Philadelphia. 
The week concluded the famous Philly Tech Week Signature Event, a networking reception that featured Philly's interactive technology and allowed hundreds of innovators, entrepreneurs and technologists to connect.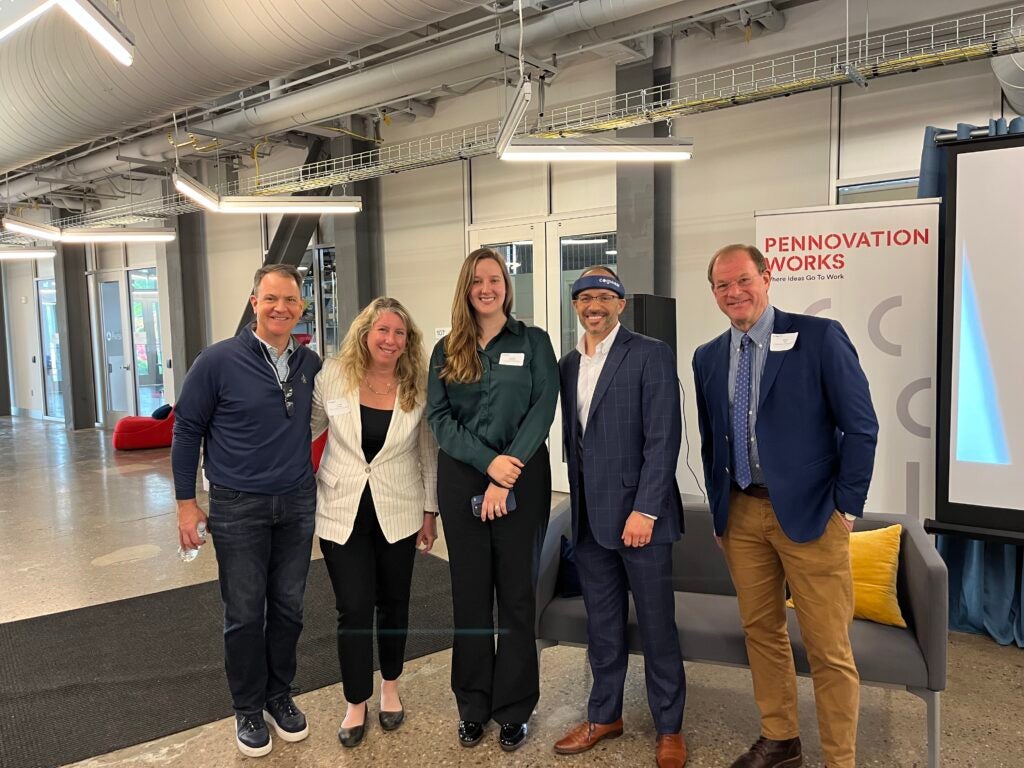 From left to right: Dean Miller, Laurie Actman, Amanda Watson, David Yonce, and Brian Litt.