Philly was abuzz with activity this week with the launch of the first annual B.PHL innovation festival. The 3-day long festival featured more than 200 panels, workshops, and events and stretched from Temple to Center City, University City, and Grey's Ferry.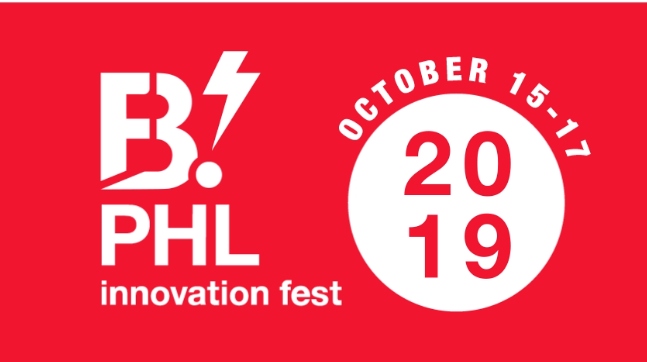 Penn participated in B.PHL as a marketing partner, via panels, and as a host for an event at the Pennovation Center.
Here are some highlights from selected panel sessions and events:
Innovation is sparked from the idea that nothing is ever finished
A session titled, Innovating to the Top, featured Bill Sasso of Stradley Ronan, Dyana Williams of the African American Music Foundation, Tiffany Tavarez of Wells Fargo, and Todd Carmichael, founder and CEO of La Colombe. Their advice included:
Face-to-face still matters even in the world of technology. Cultivate relationships as you never know where they might lead personally and professionally.
Know your own brand, and advocate for yourself.
Innovate your way out of barriers and struggles. There is no apex. Everything around you needs you, and needs your obsessive thoughts. Innovate through obsession.
Anyone who succeeds and claims to have done it 100% on their own, without luck or support, is lying to you.
If in doubt, take a mentor.
Creating an ethic of social justice and equity in organizations starts at the top
This session focused on how to integrate social justice and equity into organizations and their structure. The panel provided good insight and tools into next steps for leaders.
Leaders need to take the first step and enact the social justice initiatives they want for the entire staff.
It can take 7-10 years for culture and leadership changes to become a part of the corporate culture.
Work on retaining your diverse talent, rather than focus on recruitment. Unless you have a strong culture of inclusion, you will loose both your existing and new talent.
Build community agreements to take strain and defensiveness out of conflict. Create a culture supportive of healthy conflict resolution and growth.
Every business has room to grow to be more socially inclusive and aware. Ask questions of your staff and be open minded. And don't fear asking for outside help to lead healthy conversations.

Every company is a tech company
A session titled, Technology is the key to innovation, and every company is a tech company, looked at innovation through the lens of public and common good services, like healthcare and government jobs programs.
Governments, utilities, and universities all have opportunities to innovate and become technology companies. It might take longer than the private sector, but the benefits can be far reaching
The Innovation Economy requires thinking about your workforce differently and preparing the next generation and under-served communities for tech based jobs.
Need to include your users and the public in early stages of technology/ public program development to make sure the resources have a successful launch.
Anyone can be an innovator; you just need to play the right cards!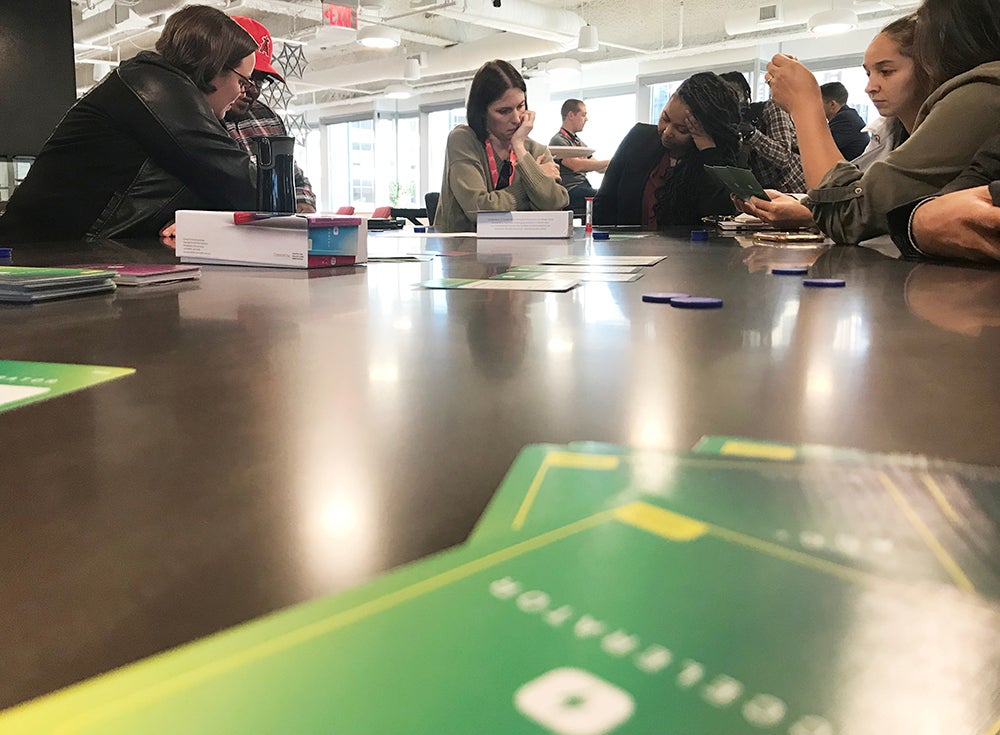 Penn Medicine Center for Health Care Innovation created a card game, Accelerators in Health Care, to inspire anyone to think outside the box to help solve health care issues. By using common, and sometimes silly, analogies, the players co-create innovative solutions and pitch their ideas to other teams. Plus they are forced to think about constraints and barriers to solving these problems.
As part of a Tuesday afternoon session, 17 B.PHL attendees played the game under the guidance of two of the game's creators.
To learn more about the game, visit the Accelerators in Health Care Innovation website.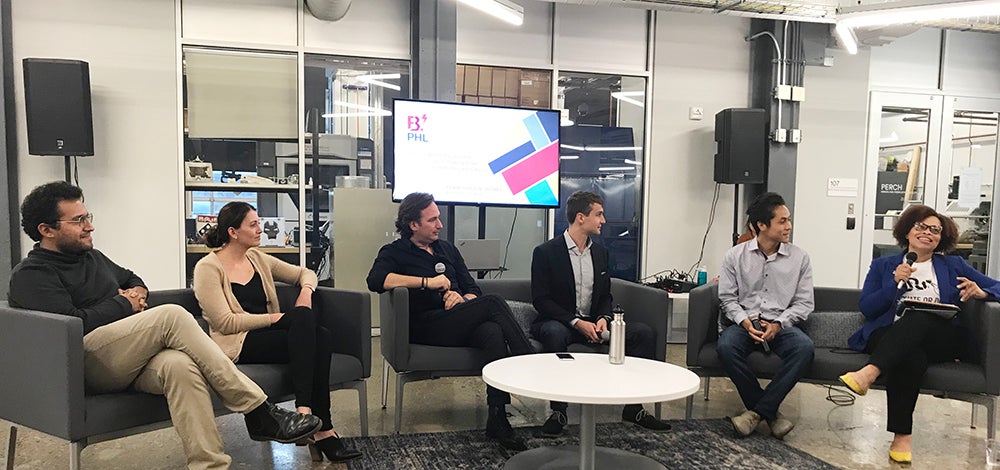 Philly is home to startups trying to green our homes and cities
The session hosted at the Pennovation Center featured five innovative business leaders and startups in the green and smart cities space, most of whom are based at the Pennovation Center: Mohamed Zerban of Tern Water, Vaseilios Nasis of Netronix, Arianna Armelli of Dorothy, Michael Wong of InstaHub, and Greg Yeutter of SimpleBulb. Each company is trying to break through nationally to help improve our homes, infrastructure, and cities. Their advice is below.
Philly is a great place to be a startup, as there is a much more close knit, and supportive community than other technology hubs.
Integrating environmental and social justice into your organization starts at the beginning, and needs to be a consideration in all stages of growth.
Depending on where your standing, the "Internet of Things" and the transition to Smart Homes is taking too long or is going too quickly. Much of it has to do with access and support structures.
Two of the businesses on the panel had their start at Penn: Arianna Armelli graduated from Penn with a Masters in the School of Design and participated in the Pennovation Accelerator program, and Michael Wong was a recent winner of the President's Innovation Prize.