Dr. Yamada, a long standing and steadfast supporter of the field of gene therapy and the Gene Therapy Program at Penn, died unexpectedly at the age of seventy-six on August 3rd, 2022.
Dr. Yamada led a distinguished career across multiple decades as a visionary leader in the life sciences industry. He headed up research and development at Takeda Pharmaceutical Co. and GlaxoSmithKline, and was a president of the Bill & Melinda Gates Foundation Global Health Program from 2006 to 2011.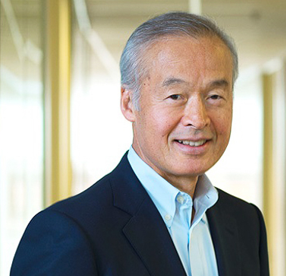 Dr. Yamada was also co-founder and board chairman of the Philadelphia-based gene therapy company Passage Bio — a company focused on developing gene therapies for patients with central nervous system disorders that he helped to create and co-found in 2017 with Dr. James Wilson, director of the gene therapy program and orphan disease centers at the University of Pennsylvania.
Wilson and Yamada teamed up yet again earlier this year, co-founding G2 Bio to support translative gene therapy research with GTP and to facilitate the launch of startups spun out of Penn to further develop next-generation gene therapy candidates and related technology. G2 Bio launched in May with a $200 million financing commitment from Temasek, a global Singapore-based investment firm.