This year, PCI will be highlighting a few of the impressive companies that have spun out from research or technologies invented at the University of Pennsylvania. These companies formed by leveraging the programs of PCI Ventures and their team of experts in the field of company formation, executive recruitment, strategic advising, and multifaceted fundraising.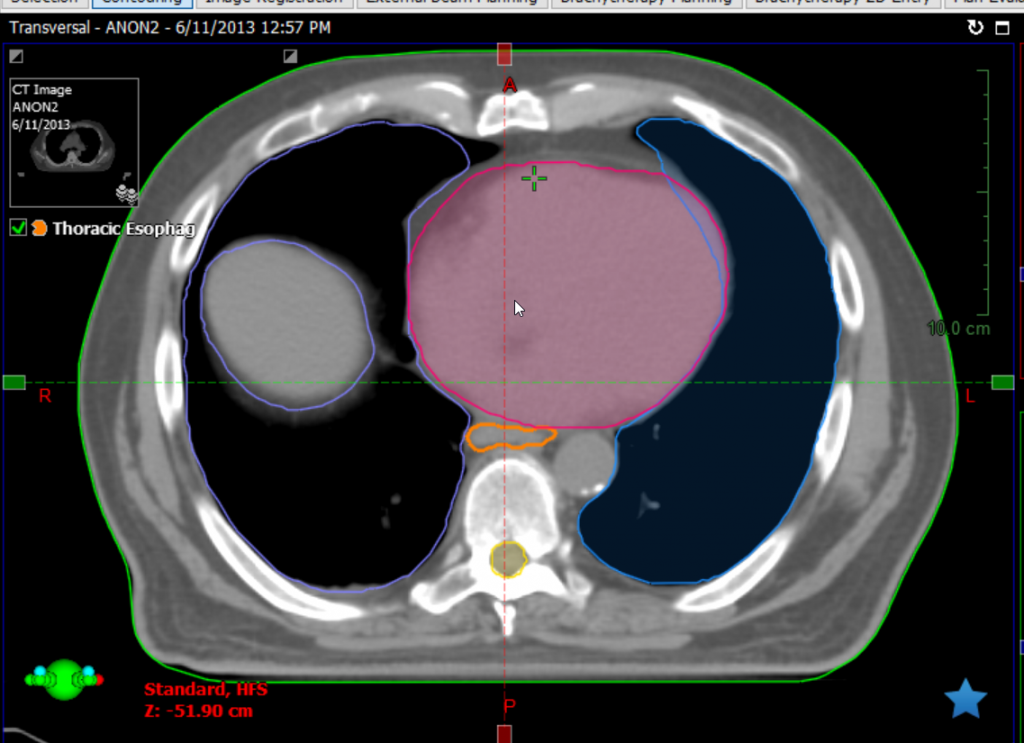 Ensuring radiology leverages the latest technological advancements
Quantitative Radiology Solutions (QRS) was founded by Jayaram K. Udupa, Ph.D., and Drew A. Torigian, M.D. of the Medical Image Processing Group at Penn Medicine. While at Penn, they developed an innovative technology that would allow for advanced body-wide analysis of medical images for clinical and research purposes.
"Over 1 million cancer patients annually receive radiation therapy as part of their treatment plan. Unfortunately, for certain cancers, 30% of these patients will experience a side effect from this treatment that will result in a visit to the emergency room or an unplanned in-patient admission. Studies have shown that roughly half of side effects are the result of suboptimal treatment planning," said Joe Camaratta, the CEO of QRS.
QRS' Automatic Anatomy Recognition (AAR) is a unique software that recognizes and analyzes anatomical objects and diseased tissue in multiple body regions using MRI, CT, and PET/CT images. "QRS aims to deploy technology to the planning process to improve its consistency, accuracy and efficiency. Our Automatic Anatomy Recognition technology is currently in clinical evaluation at 4 academic medical centers, and we plan to be in market by the end of the year."
How does the AAR technology work?
Image segmentation is the process of partitioning a digital image into components (e.g. facial recognition in a digital photo). Accurate recognition of anatomical structures (e.g. heart, lungs, liver) in medical images is the basis for advanced analysis such as organ delineation and disease quantification. To date, there is no approach that works reliably in multiple body regions (e.g. head, thorax, abdomen) and across imaging modalities (CT, MRI, PET/CT).
AAR automates the analysis of anatomical structures in CT and MRI images. The technology:
Builds models: AAR employs fuzzy anatomy models of all major objects in a body region, built from patient populations.
Recognizes and delineates differences in the anatomy: The hierarchical image analysis categorizes and enhance the models and then delineates anatomical structures in a given image.
Modality independent: AAR aims to be the first modality-independent solution to recognize structures throughout the body to support treatment planning and monitoring.
Making the Most of UPstart
The PCI Ventures UPstart program provides a wide array of services to assist entrepreneurial faculty members in the company formation and development process. It offers Penn faculty and staff hands-on support to launch and grow companies based on their promising technologies.
With the support of PCI Ventures, QRS recruited a fantastic team including its experienced leaders Joe Camaratta (CEO) and Steve Owens (CTO & COO). PCI Ventures helped QRS secure over $2M in SBIR funding, and continues to supports its efforts via Board participation, strategic advising, and introductions to interested investors.
Joe Camaratta was interviewed as part of the Money Matters tv show. Watch the interview here:
What is the Future of QRS?
QRS is applying AAR to reduce side effects for cancer patients undergoing radiation therapy. Recently, the company launched a multi-center clinical evaluation of its product and has received its patient studies from four academic medical centers.

The company has successfully raised $3M in non-dilutive and dilutive funding to complete produce development and achieve FDA clearance. It anticipates being in market by the end of 2020. Currently, they are raising an additional $1.8M to support its commercialization efforts.
To contact QRS, email Joe Camaratta. For more on Quantitative Radiology Solutions, visit them at: