Hyun (Michel) Koo, a professor in the Department of Orthodontics and divisions of Community Oral Health and Pediatric Dentistry in Penn's School of Dental Medicine, and Edward Steager, a senior research investigator in Penn's School of Engineering and Applied Science, have jointly invented scalable micro- to milli-scale robots that can be precisely targeted to difficult-to-access spaces and complex surface topographies, including angled grooves or narrow crevices, which cannot otherwise be accessed using conventional tools in order to reduce or eliminate dental biofilms. Koo is the Co-Director of The Center for Innovation & Precision Dentistry (CiPD), and Steager is also a Faculty Member there.
Koo and Steager's magnetic, scalable, tether-free robotic devices can be used for diagnostics via retrieval and sampling of biofilms associated with infectious diseases as well as the assessment of biofouling of dental and medical devices and implants. The micro-robots are currently being further developed for a range of potential commercial applications.
PCI is actively seeking partners and investors for further development of this exciting technology opportunity. You can find more information about the technology here.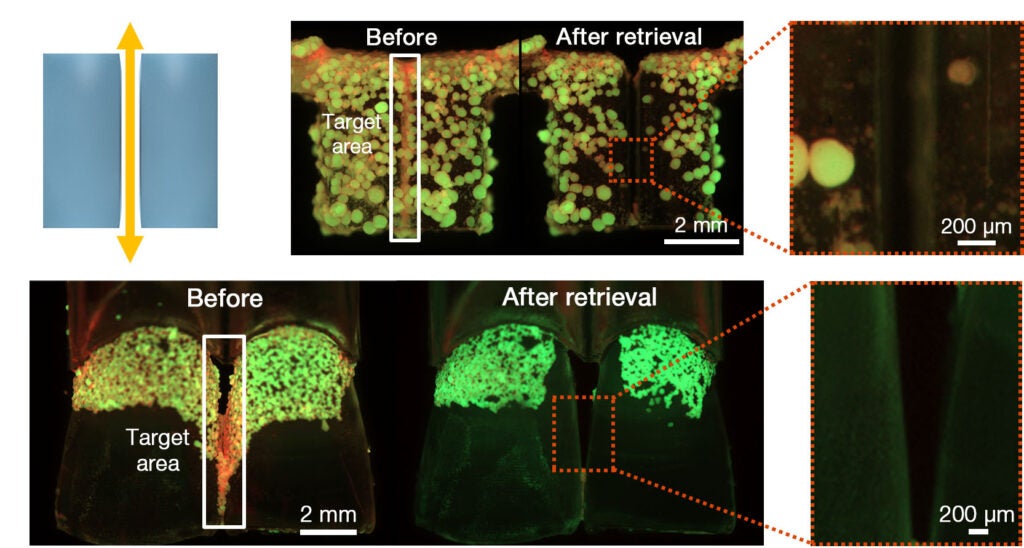 Iron oxide nanoparticles (IONPs) are fundamental building blocks of microrobots involved in the killing, degradation, and retrieval of biofilms, e.g., from confined spaces found in the root canal system, which is a challenging anatomical space in the oral cavity. The continuous tetherless reconfiguration of IONPs in target areas enables precise retrieval of biofilm contents from gaps and between teeth with submillimeter precision, providing a promising approach for diagnostic sampling of disease-causing biofilms.