Whether in Philadelphia, or across the country, stakeholders are eager to attend PCI events that showcase Penn's latest faculty innovators and cutting-edge startups. This year's Innovation @ Penn event in San Francisco was no exception. Almost 200 investors, corporate partners, alumni and supporters converged on Wharton San Francisco's office at the base of the Bay Bridge to hear from the innovative faculty at Penn Medicine and how they are leading the way in novel treatments for challenging diseases.
The annual program and networking event, held January 13, 2020, was organized by PCI. J. Larry Jameson, MD, PhD, Dean of the Perelman School of Medicine was the featured speaker, and he participated in a fireside chat with David Brailer, MD, PhD, the CEO and Managing Partner of Health Evolution Partners.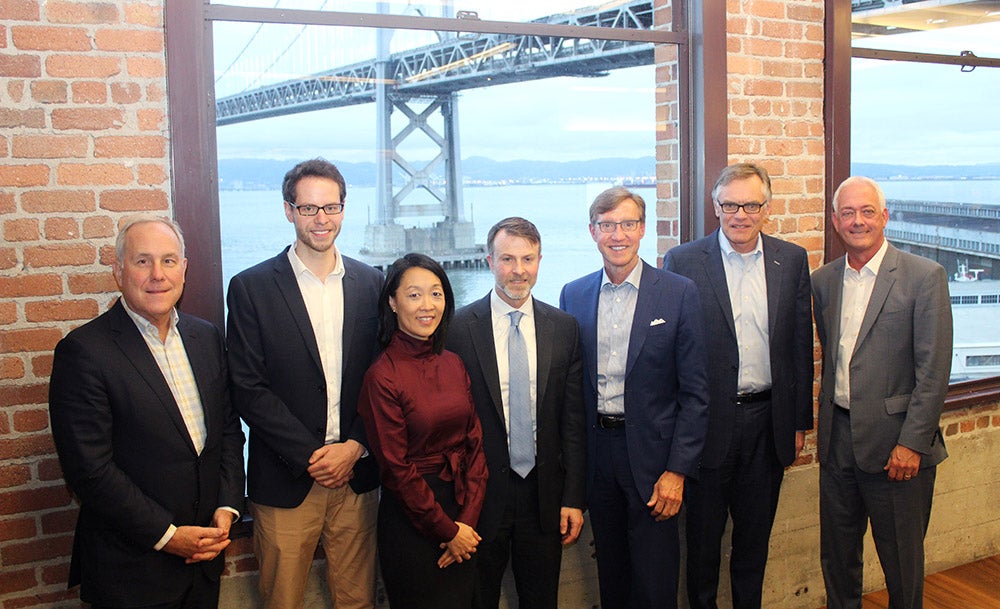 Drs. Brailer and Jameson discussed how the Penn medicine ecosystem is designed to support innovation and encourage faculty to make advances in new areas, particularly translational medicine. He highlighted the work of faculty, such as Dr. James Wilson (also in attendance) and Dr. Carl June, and the importance of investment in patients, including the new state of the art hospital building under construction.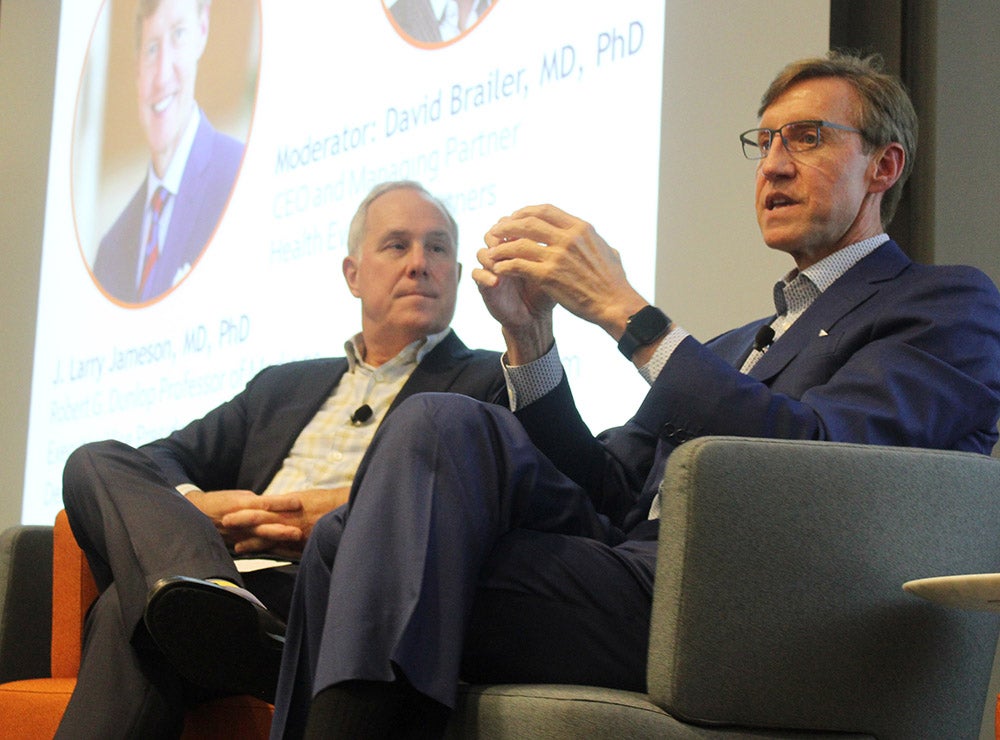 Following the fireside chat, Dr. Jameson introduced four Perelman School of Medicine faculty members leading the innovation and commercialization charge:
E. John Wherry, PhD, discussed immune system exhaustion and the work of his startup ArsenalBio.
Aimee Payne, MD, PhD, focused on autoimmune disorders, particularly Pemphigus vulgaris, and her startup Cabaletta Bio.
Christoph Thaiss, PhD, the newest faculty member of the panel, talked about microbiomes and how environmental factors can influence diseases and the creation of treatments.
The final speaker was Glen N. Gaulton, PhD, the new Director of the Global Health Program. He discussed advancements of Penn programs internationally, including the program's partnership to open a new training hospital in Vietnam.
For those who stayed for networking after the event, they got one-on-one time with the guest speakers and an opportunity to engage with two Penn spinouts – LignaMed LLC and Nia Therapeutics.
We hope you'll join us next year in San Francisco!