As mRNA-based SARS-CoV-2 vaccines are deployed to protect hundreds of millions of people across the world and point the way to end the deadly global COVID-19 pandemic, the University of Pennsylvania scientists whose prescient discovery science effort laid the foundation for swift vaccine development have been awarded the 2021 Lasker~DeBakey Clinical Medical Research Award.
Messenger RNA innovators Drew Weissman, MD, PhD, the Roberts Family Professor of Vaccine Research in Penn's Perelman School of Medicine, and Katalin Karikó, PhD, an adjunct professor of Neurosurgery at Penn and a senior vice president at BioNTech, are honored with what is widely regarded as America's top biomedical research prize for the discovery of a therapeutic technology based on the modification of mRNA that makes it remarkably safe and effective.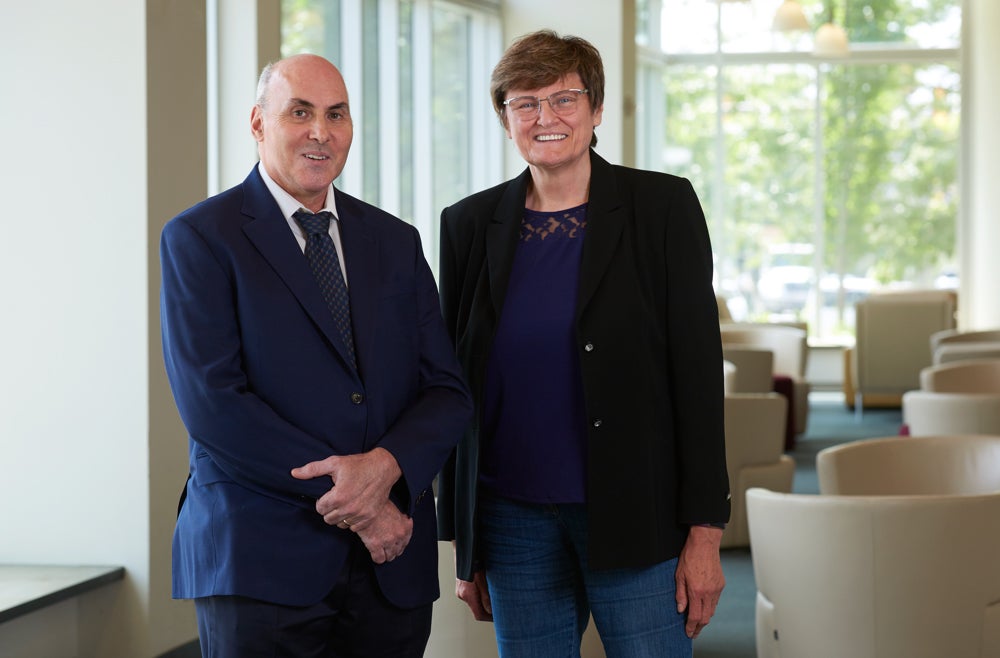 The global impact and recognition of Weissman and Karikó's work has its roots in their years of research together at the University of Pennsylvania investigating mRNA as a potential therapeutic. Their groundbreaking study published in 2005 found that their concept—which brought fresh hope to a field beset by skepticism and false starts—could be a reality: that mRNA could be altered and then delivered effectively into the body to initiate a protective immune response. Their method to turn cells into factories that can temporarily produce proteins that serve as therapeutic compounds or stimulate the body's immune system to attack a specific pathogen also minimizes harmful inflammatory responses.