PCI posted 175 articles on its website covering topics from Penn innovation, local startups, the Philadelphia innovation ecosystem, and investment trends. The most popular and widely circulated stories included:
Penn in the top 5 of all categories in university venture funding rankings for student-led spinouts
PitchBook ranked university programs producing the most student entrepreneurs that go on to garner venture funding. Penn ranked in the top 5 for all categories:
#5 for undergraduate programs
#3 for MBA programs
#4 for undergraduate programs with female founders
#3 for MBA programs with female founders
Penn startups and inventors showcased at MedCity INVEST Precision Medicine Conference
The Conference featured the annual Pitch Perfect competition where 10 health IT and life sciences startups compete across two tracks for the best pitch.  Nia Therapeutics, a Penn spinout and PCI Ventures UPadvisers company, developing implantable brain stimulation device for the treatment of memory loss, won the 2021 life sciences track.
INVEST also featured the work of Cesar de la Fuente, presidential assistant professor at Penn Medicine in a video promotion. In the video, Dr. Fuente explains the value of the rapid low-cost diagnostic test he has developed to detect SARS-C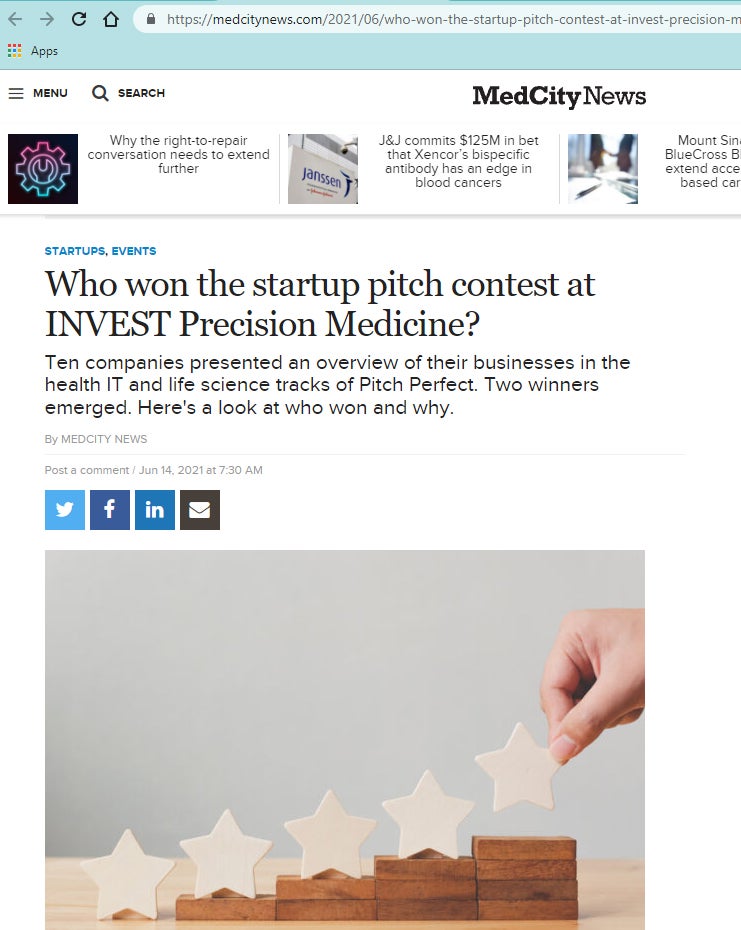 Philadelphia Magazine shines its spotlight on two promising Penn spinouts
Strella Biotechnology, a tenant of the recently opened Pennovation Labs and past winner of the President's Innovation Prize as well as I-Corps cohort member, focuses on the monitoring of ethylene production in commercially produced fruit, signaling when produce needs to get to consumers before spoiling.
In May of 2020, Strella raised more than $3 million in seed funding from investors, including famous entrepreneur and investor Mark Cuban. These funds are being used to develop biosensors that are placed within the shipping pallets used to get produce from packaging houses to retailers.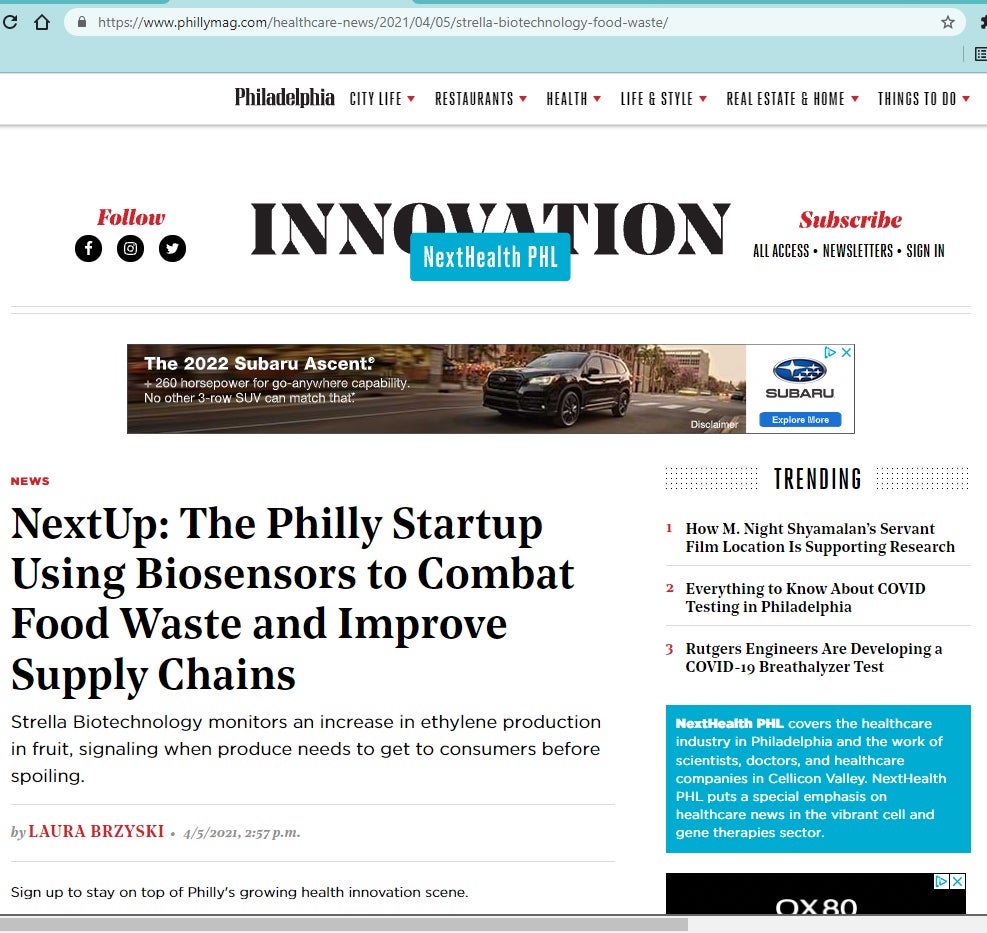 Interius BioTherapeutics raised a record $76 million in seed funding earlier this year to advance their technology platform. Philadelphia-based Interius is initially focused on treating hematologic malignancies by leveraging its novel gene delivery platform to generate CAR T cells directly in vivo.
The company was co-founded by Saar Gill, MD, PhD, Associate Professor of Medicine at Penn Medicine's Center for Cellular Immunotherapies and is supported in part through an investment from the Penn Medicine Co-Investment Program.