On January 9th, 2023, PCI proudly presented a star-studded program entitled "The Future of mRNA Technology" at Wharton's San Francisco campus during the JP Morgan Healthcare Conference. The world-class panel of speakers included: 
Katalin Karikó, PhD, co-discoverer (with Penn Medicine colleague Drew Weissman, MD, PhD) of the foundational Nobel-prize winning technology that helped to make mRNA-based covid vaccines possible 
Michael J Mitchell, PhD, the J. Peter and Geri Skirkanich Professor of Innovation at Penn Engineering, whose complementary work on the manufacturing and effective delivery of RNA-based approaches promises to further advance the impact of this highly disruptive technology
Laura Shawver, PhD, the CEO of Capstan Therapeutics, a Penn spinout that unites a stellar team of Penn Medicine faculty with the goal of developing a new type of chimeric antigen receptor (CAR) therapy enhanced by mRNA technology
Moderator and renowned industry expert Beth Seidenberg, MD, Founding Managing Director of Westlake Village BioPartners
Karikó, Mitchell, and Shawver began the discussion by sharing insights based on their incredible individual journeys as scientists. Seidenberg followed with questions about future applications for mRNA technology and how the field is expected to further quickly evolve, leading to some fascinating additional insights and predictions from the panel. 

Attendees included investors, corporate partners, entrepreneurs, academics, and innovators from across the country.   Watch the recording of the panel here. Read more about the program here and here.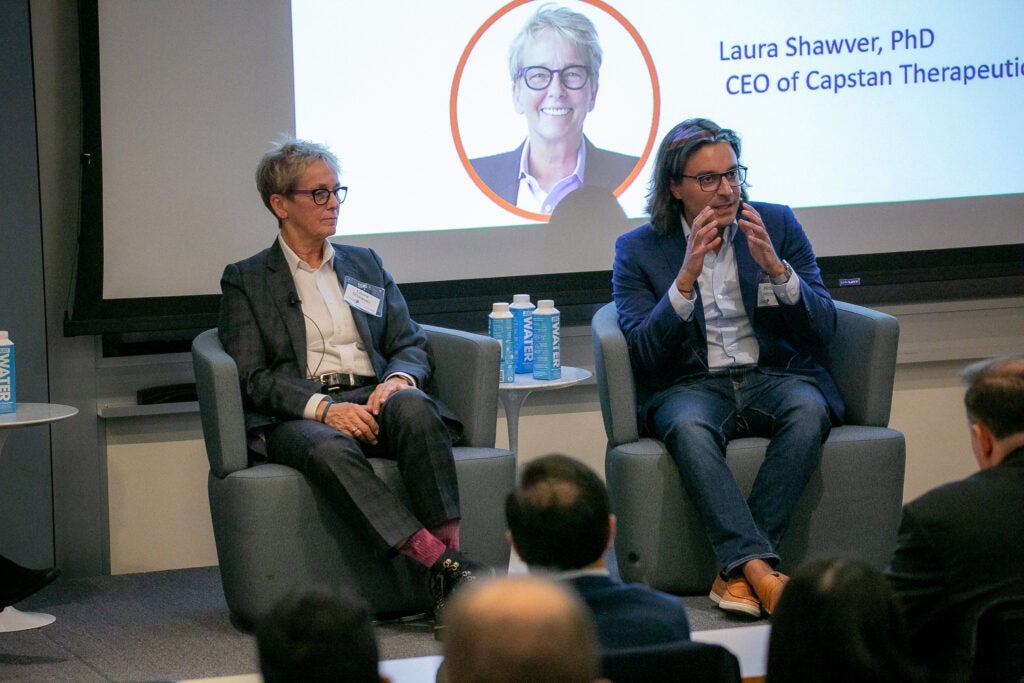 Panelists Laura Shawver (left) and Mike Mitchell (right).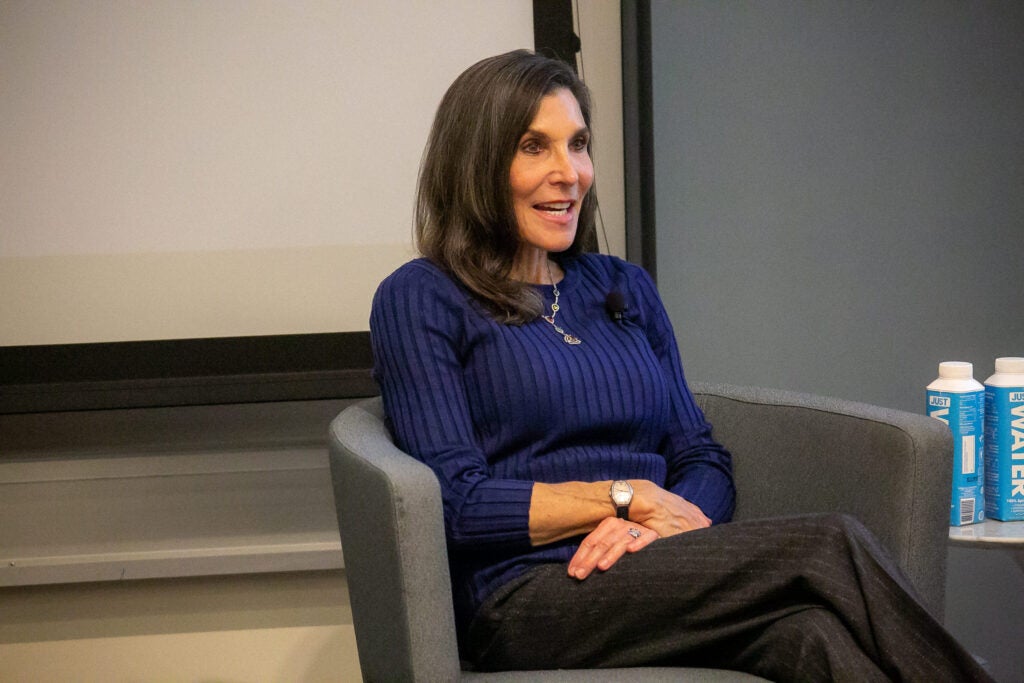 Moderator Beth Seidenberg.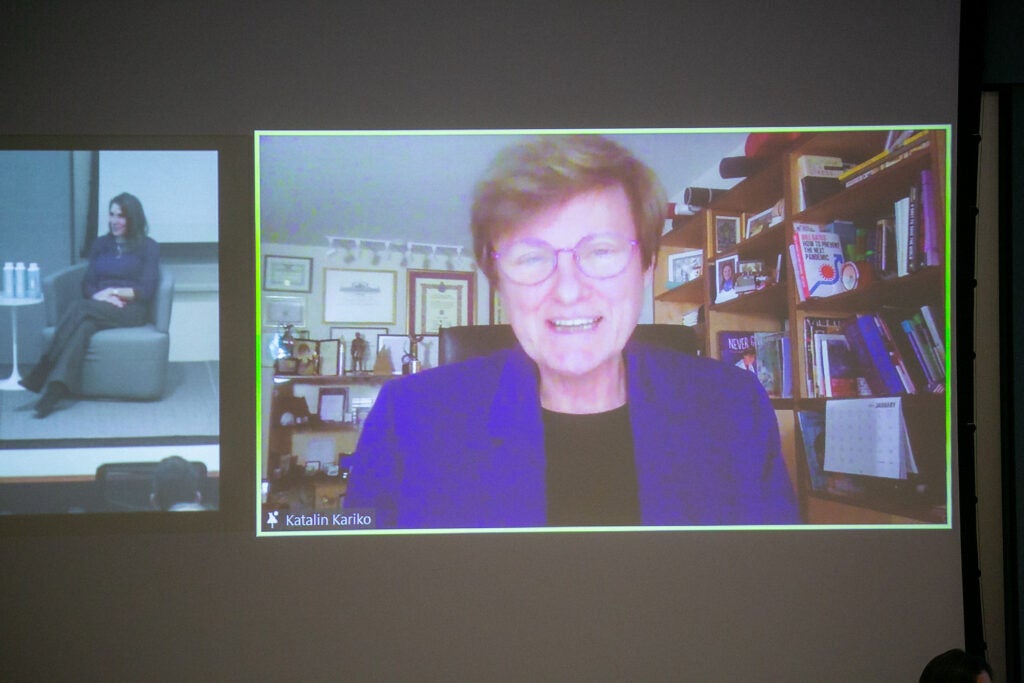 Panelist Katalin Kariko, who joined virtually.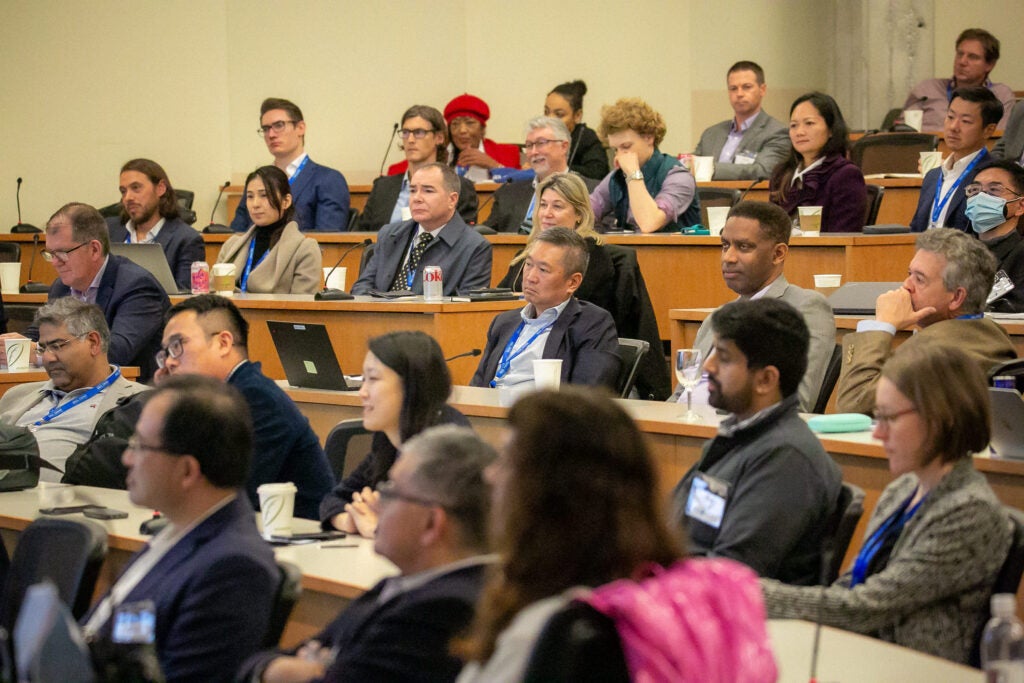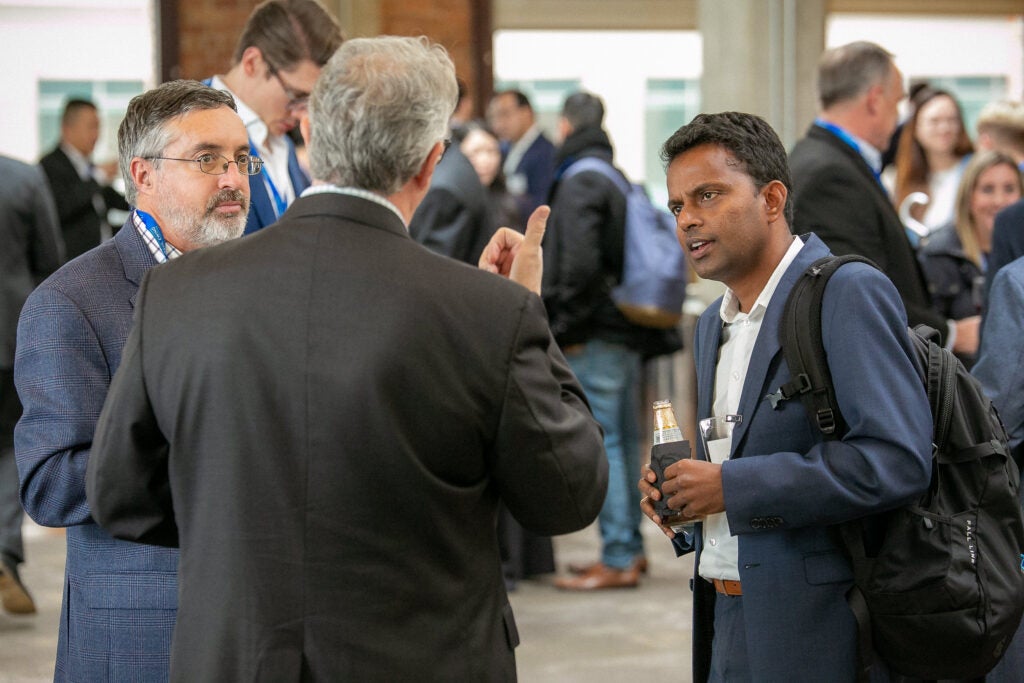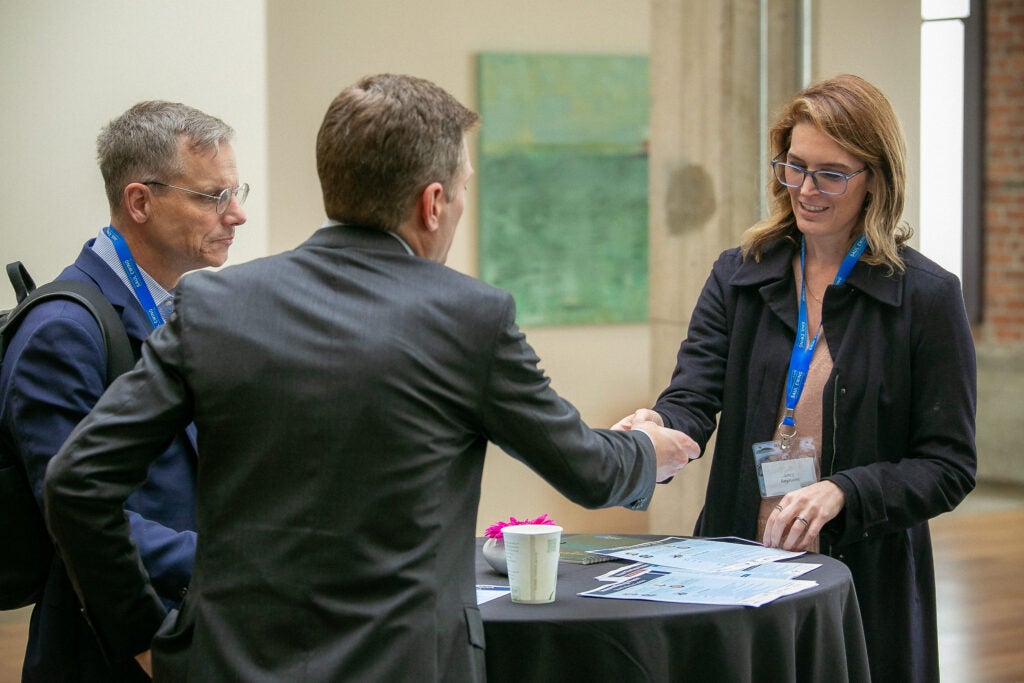 Networking before and after the panel.