Introducing the new Pennovation Lab!
The newly constructed Pennovation Lab Building, anticipated for completion in November 2020, is a state-of-the-art 65,000 +/-rentable ft2 multi-tenant laboratory and office building located within the 23-acre Pennovation Works campus.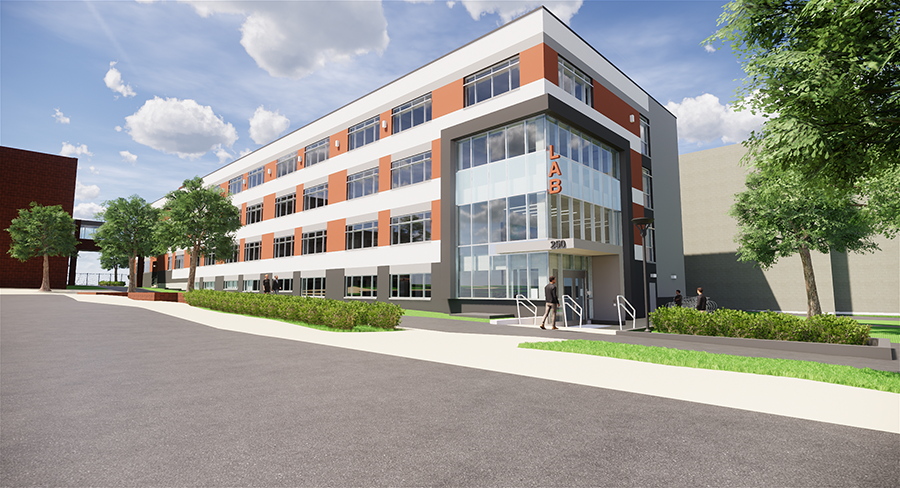 Once officially open, it will cater to emerging companies that have secured early-stage funding and have outgrown their current incubator space – especially companies with 10 to 25 employees or those needing from 2,000 to 10,000 square feet of wet and dry lab and/or office space. The Pennovation Lab's proximity to the Pennovation Center and other research facilities contributes to the overall spirit of community and collaboration developing on the Pennovation Works campus, and will provide additional resources for researchers and entrepreneurs to convert their discoveries into viable business ventures.
FloBio receives ~$450,000 in early fund raising and grants
FloBio is a Penn-affiliated startup company developing point-of-care diagnostic tests to rapidly assess the bleeding risk and blood clotting status of patients in emergency and critical care settings. The company was co-founded by Scott L. Diamond, Ph.D. director of the Penn Center for Molecular Discovery, and is led by its CEO, Jerri Ann Thatcher. This year, the company was awarded a $240,000 Phase 1 NIH SBIR grant from the National Heart, Lung, and Blood Institute, received a separate $50,000 grant from the Philadelphia Pediatric Medical Device Consortium, and raised $150,000 in seed funding.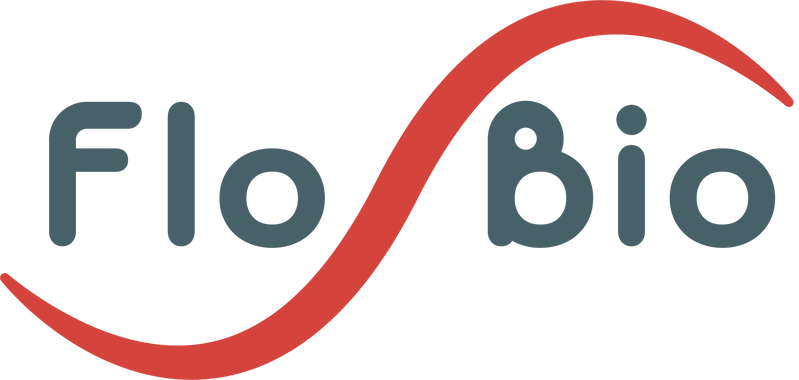 FloBio's first product in development is designed to address the demand for a Direct Oral Anticoagulant (DOAC) test to detect the presence, type, and level of anticoagulation in patients. The company's approach has the potential to improve decision-making for managing at-risk patients while reducing unnecessary hospital and medication costs.
Another successful summer Pennovation Accelerator
The Pennovation Accelerator, a program originally launched in 2018 to provide in-depth assistance to a selected cohort of early stage startup companies from across the region, converted to a completely virtual format this past year. This year's 6-week curriculum focused on the composition of a strong pitch, from business model to storytelling, and culminated in a Virtual Pitch Day.
The 2020 cohort of ten companies were chosen from more than 70 applicants and represented a varied cross-section of industries – from software to medical devices and consumer products. Among the selected companies were two Penn I-corps graduates, Pawsitive and Percepta (previously Osiris AI).
"The Accelerator was crucial to helping us formulate an entirely new business model and recognize new challenges, and now we're tweaking the app to make it even more sustainable," said Samaya Sinha, Co-founder of Pawsitive.
Pennovation Accelerator moves online
Pennovation Works residents join the fight against COVID-19
Penn Vet Working Dog Center COVID-19 research
A pilot training program utilizing scent detection dogs to discriminate between samples from COVID-19 positive and COVID-19 negative patients is the focus of an exciting new research initiative at the University of Pennsylvania's School of Veterinary Medicine (Penn Vet). This pioneering study that explores the sensitivity and specificity of scent will set the stage for dogs to be a force multiplier in the mission to detect COVID-19, particularly among asymptomatic patients, or hospital or business environments where testing is often logistically challenging.
Penn Vet Launches COVID-19 Canine Scent Detection Study
Allevi & Wistar partnership for COVID-19 research
Allevi Inc. and Wistar plan to evaluate how Allevi's 3D biofabrication technologies could be useful in the battle against SARS-CoV-2. Under the partnership, Allevi will apply its patented 3D bioprinting platform to create three-dimensional lung models, which Wistar scientists will use to further study the coronavirus.
The Wistar Institute & Allevi Inc. Collaborate on 3D Bioprinting Project to Advance COVID-19 Research (The Wistar Institute)