In 2022, President's Innovation Prize Winner Lumify Care and PCI Startup Neuralert have experienced massive growth.
Lumify Care, founded by Penn Nursing graduate Anthony Scarpone-Lambert and NICU nurse and Johnson & Johnson Nursing Innovation Fellow Jennifferre Mancillas won, won the 2021 President's Innovation Prize and received support from Pennovation Works and PCI. The company began with a flagship light device that nurses can wear to reduce patient sleep disruptions, and has expanded rapidly over the past year.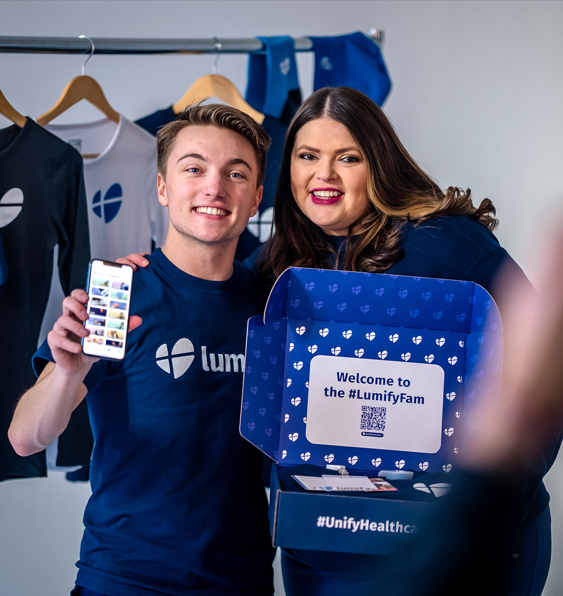 In January, the Lumify team launched its marketplace app, which serves as a one-stop-shop for health care professionals to find resources, gear, and support. It has since reached a milestone of 50,000 healthcare workers and 150 brand partners on the platform. Lumify also raised a $1.25 million seed round in May with participation from Y Combinator, Flare Capital, Gaingels, Fresco Capital, Crista Galli Ventures, and individual investors, including Philly founder Mark Switaj, of Roundtrip.
Like Lumify Care, PCI startup Neuralert has also grown quickly in 2022. The stroke detection device company reports that it has $1.3 million of a $1.75 million seed round closed, and achieved minimum viable product (MVP) when it received working prototypes of its purpose-built wristband devices. Additionally, its FDA clinical study design and endpoints are nearly completed.
To learn more about Lumify Care, Neuralert, and other Philly-based startups, read the Technical.ly article here.