PCI Year in Review FY2022
Accomplishments and Highlights from July 2021 – June 2022
A Message from the Managing Director
Welcome to PCI's FY22 Year in Review! The past fiscal year at Penn and PCI was one of both continued success and momentous transition. PCI joined with the rest of the Penn community in welcoming a gradual return to more normal operating conditions as the worst of the COVID-19 pandemic began to ease over the course of the fiscal year. It has been wonderful to finally see staff, clients, and friends in person again! On a truly bittersweet note, FY22 also marked the close of an unprecedented era at Penn. After nearly two decades, President Amy Gutmann completed her tenure as the longest serving Penn President in the University's history. Dr. Gutmann's leadership, vision, and encouragement throughout her multiple concurrent terms as President resulted in enormous growth in innovation at Penn and made the creation of the Penn Center for Innovation possible. We owe an incalculable debt of gratitude to Dr. Gutmann for her leadership, support, and vision, and wish her the best in all her future undertakings.
This past fiscal year continued to prominently highlight the global impact of Penn's innovation prowess. Inside this report you will learn more about the many different ways that PCI catalyzed another record-breaking year for commercialization activity at Penn across multiple different technology sectors; further extending and expanding Penn's already prodigious global technology and innovation impact. As one highlight, Penn expertise and intellectual property directly impacts over 20 currently approved drugs that are providing life-changing benefits to millions of patients worldwide. This ever-growing list of approved treatments includes the two most widely-deployed COVID vaccines currently available, Comirnaty® and Spikevax®, both of which rely upon foundational mRNA technology discovered at Penn by Dr. Drew Weissman and Dr. Katalin Kariko.
At the time of Dr. Weissman and Dr. Kariko's discovery nearly two decades ago, it would have been nearly impossible to predict the immense and unprecedented impact their invention would eventually have on worldwide health in the context of a global pandemic. But that is precisely what is so important about academic technology commercialization in direct support of promising early stage technologies at world class research institutions like the University of Pennsylvania. By encouraging, protecting, and seeking development partners for hundreds, if not thousands, of discoveries and inventions before it has become fully apparent that they will actually become products and make a societal impact, university programs like PCI play a critically important role in the overall continuum of technology development. And when these types of activities in support of faculty innovation are effectively managed across decades of inventive output, the results are reflected in the contents of reports like this.
Of course, none of these accomplishments or successes would be possible without the incredible ideas and inventions generated every day by the faculty and other innovators across Penn, the incredibly hard work of the entire PCI staff, our outstanding clients and partners, and the consistent support and partnership from Penn's executive leadership and the board of trustees. A warm welcome to incoming President Liz Magill and a sincere thank you to all!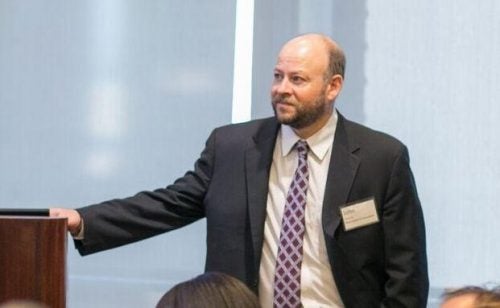 John S. Swartley, MBA, PhD
Associate Vice Provost and Managing Director of the Penn Center for Innovation
>2.5 billion
Penn-licensed mRNA vaccine doses administered globally
929
Highest numbers of Penn patents filed in a single year
>$1B
Largest amount of annual revenue generated from the commercialization of IP in Penn's history
$560M
Funds raised or received by Penn-affiliated startups 
---
#1
Emerging Startup Ecosystem in the U.S.
(Startup Genome, 2020)
x2
New jobs created by Philadelphia-based companies in the field of cell and gene therapy have doubled since 2019 to 10,500
(Cell and Gene Therapy and Connected Health Workforce Analysis)
#7
On Top 10 List of Biopharma Clusters
(Genetic Engineering & Biotechnology News, 2021)
$8B
Venture Capital Raised in the Greater Philadelphia Region in 2021
(Pitchbook NVCA Venture Monitor)
Commercializing Innovation

929
Patent applications filed; 110 U.S. Patents issued

739
Executed commercial agreements; >$1 B in revenue received in FY22 from the commercialization of Penn-owned IP

Emerging Innovation
363 new invention disclosures

98
Press mentions for PCI programs, startups and partners
Stories

27
Programs and events hosted by PCI

24
PCI-facilitated Penn spinouts and Penn-affiliated startups cumulatively raised or received $560M in venture capital funding in FY22

70+
Companies and growing at the Pennovation Works campus
50+
Partner meetings with corporations and external partners
In Memoriam
PCI mourns the passing of key innovation pioneers